Where are Best Unknown Beaches in Florida?
And what to do after your  daily dose of sun. 
Don't gamble on which beach to go to. Here is our list for 2019 of the Florida beaches that you must go to!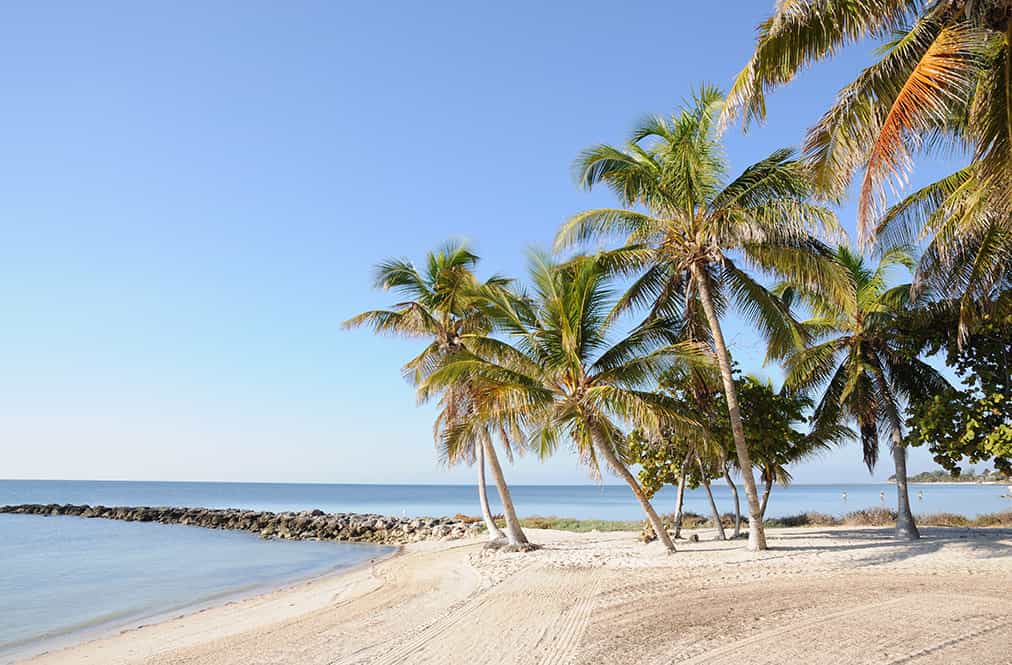 The Best of the South
Key West
The Key West island of Florida has happy beachgoers, vibrant towns, lively nightlife, and secluded beaches. However, Key West Island connects with the Florida Keys through the highway. This southwest of Miami also has an International Airport for tourists that wish to visit its secluded beaches. Notable places of attractions like the Mallory Square, Ernest Hemingway House, Museum, other historic sites will help visitors learn about this island city as they feel at home. More so, there are passenger cruise ships in the Port of Key West for tourists that are seeking adventure, and private beaches with waving palm trees.
Bahia Honda State Park, Rest beach, Dog Beach, Smathers Beach, Higgs Beach, and South Beach are some of the best beaches on this island. These beaches are secluded and romantic because most of the islands (in the Florida Keys) are uninhabited. Apart from the waving palm trees, you'll enjoy sunny skies and privacy with loved ones and pets.
Bahia Honda State Park
What is the secret about the island of Bahia Honda State Park; is because it's largely inhabited? At about 37 miles (approximately) from Key West, it takes at least 50 minutes to see this white sand beach. The park holds an ecosystem for one of nature's near-extinct creatures – the Miami Blue butterfly. You shouldn't worry about accommodation if you love adventures; there are campsites at Bahia Beach to erect your tent and a ramp to park your boat. You can book your guided tour or rent a boat in the summer to visit the Key West Island. The town has spots for in romantic getaways and natural scenery ambiance.
Smathers Beach
Would you love to engage in watersports and feel safe on a beach with low currents? In Key West, there's a range of watersports to enjoy at Smathers Beach. Key West city doesn't only have Afro-Bahamian architecture but the scenery of the Gulf of Mexico and the Atlantic Ocean. The 2-mile stretch of Smathers Beach's sandy shoreline has pebbles, mangrove plants and public amenities like a free parking space, watersport activities, beach volleyball court, and playground for children. The reason why this beach is preferred is that the waters have low currents that are safe for young beachgoers to take walking tours.
Dog Beach
It's not unusual to have restricted beach access with pets when you plan on visiting Key West Beaches. However, Dog Beach is a small coastline of 20 feet that's home to pet beachgoers. There are little slippery rocks and seaweed around them; you'll not find warning signs along the coastline, but be careful when your pet roams freely. There are clean outdoor restaurants after exercising with your pet. Ask anyone on the Dog Beach for directions to Louie's Backyard.
Let's Move Up to World Famous Miami Beach and Further
South Beach
Unlike the upscale Miami Beach, the South Beach has shallow waters and low currents. However, this South beach has no access to public restrooms, except you ask the bar owners around the beach. At the southernmost end of Key West is the South Beach where tourists love to swim in its turquoise waters. On a sunny day, the white quartz sands are cool, and you can spread your towel or lay on sunbeds, chairs to enjoy sunbathing. Apart from the beach café and outdoor bars, sunscreens, hats, and glasses are sold in the corner stalls.
Crandon Park Beach
Also in the south of Miami is Crandon Park. The locals of Key Biscayne lead peaceful lives, easy-going neighborhood, and businesses. Along the Atlantic Ocean corridor are surfers enjoying the rising tides, waves, and tourists. The 2-mile coastal line beach has amenities for outdoor relaxation, and picnic. The beach has carousel and playground for children. Volleyball, kayaking, paddle boarding, and tennis court are some activities your family can enjoy.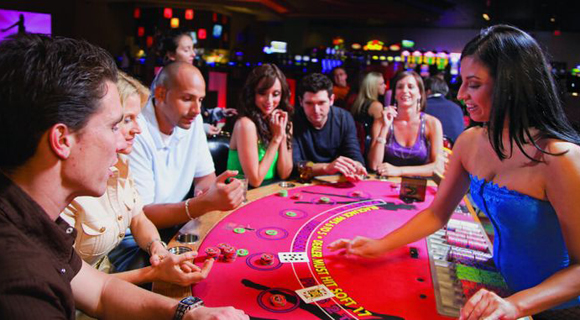 Here in South Florida, a favorite place to unwind is  the Miccosukee Resort & Gaming Center with bingo and gaming machines in SW Florida. This is not to be missed.
Delray Beach, South Florida
Visit one of Florida's cleanest beaches, and enjoy the scenic views around its coastline. In the northern region of Palm Beach is the Delray Beach – a true beauty of South Florida coastal network. There are towns around the beach with thousands of middle class that live upscale lifestyles. At night the casinos and pubs are echoing out native music. Cool-looking ladies and guys enjoy summer vacation on the beach's city.
Visitors will find stunning beaches with fine sands, beautiful landscapes, and offers from boat cruise operators. Delray Beach also has getaway resorts, and accommodation close-by; for relaxation and learning of new cultures. In the town, areas like Atlantic Avenue remind you of the natives' heritage and European lifestyle. The town's architectural taste, freshwater surroundings, and good weather will always bring visitors back. In Delray, the 'Sundy House' is the most prominent building and it was erected in 1902. Delray Beach has a vibrant and low key status and Floridians. If you are driving to the beach, drive down East Atlantic Avenue and head towards there.
While in this area some good night life could be at the The Big Easy Casino.  It is a casino and facility located in Hallandale Beach.  With over 900 slot machines, virtual table games, poker tournaments, and  entertainment, you can unwind after beach. Another choice is the world famous  Seminole Hard Rock Hotel & Casino Hollywood.
Moving up the East Coast
Sebastian Inlet, Space Coast
Visit the Sebastian Inlet State Park and experience treasures of wildlife and nature. East of Florida's coast holds the location of an impressive State Park. Usually, first-time visitors engage in guided tours to the McLarty Treasure Museum and the park. In this park fishermen get their rewards through offshore fishing. They display different sizes of saltwater fish, trout, herring, redfish, salmon and mackerel. The Sebastian Inlet State Park has a beach with big waves for surfers, and its home to sea turtles, bottlenose dolphins, and seagulls. The oceanfront stretches across a 3-mile distance and has uneven topography for golfers.
Playalinda Beach
The Playalinda beach has a golf course around for values added pleasure. This beautiful beach lies along a stretch of the Canaveral National Seashore in East Central Florida. Usually, it's quiet during the day and a nice place at night. Sometimes dolphins come to play; you can sight them from afar.
After the beach relaxation? You must try this casino cruise.  The  Victory Casino Cruise    is the an authentic Vegas-style casino experience in Florida, with five and six-hour cruises along the Space Coast and departing from Port Canaveral, Florida. You can sports bet and play casino games.
Let's Go West
Lido Key Getaway
Lido Key is located between Longboat Key and Siesta Key. You'll find three beach locations: Lido Beach, North Lido, and South Lido. Your romantic getaway in the serene resort of Lido Key deserves premium care. Lido Beach is a short drive from the city's center near St. Armands Circle shopping mall. You'll love this town because of its amazing utilities and friendliness of service providers. Every business activity seems to move smoothly, and warmly. Unlike Siesta Key, Lido Key has a low-noise beach with fewer people. Usually, visitors enjoy the local setting in Lido Key.
There are general restrooms and outdoor showers, but you'll pay for parking space, and beach equipment like an umbrella, and chairs. Rental shops and craft sellers display their wares while children run around the playground. Visit the Seabreeze Café to enjoy tasty foods, drinks, and fresh air. Visitors that love fish tacos and wine will find people grilling and drinking chilled beer on the beach chairs.
Lido Beach's community swimming pool has 25-meter lap facility with five lanes. The operators turn on the warm water feature when weather permits. The fenced pool doesn't open except Tuesday through Sunday and admits children and adults. You'll find tourists and locals in the heated Lido Beach Pool.
Getaway Wedding
Try something different during your next vacation; before the end of the year, plan guided tours for colleagues, friends, and family. Lido Beach has accommodation and scenic space with aquatic surroundings and flowers for that getaway wedding. The Lido Beach is for families that love white sand environments, and it's located in Sarasota County. You'll find recreation parks, shops, restaurants with tasty cuisine, and beach wedding ceremony location with wide parking lots for guests. Plan your getaway wedding around aquatic splendor, and flowers. Instead of preparing a checklist, take the chance of an all-inclusive wedding package; from officiating priest to reception. Check the yellow pages to find booking lines for the town's parks and recreation department before planning for a Lido Beach wedding.
Manasota Key
There are four lovely beaches in Manasota Key: Englewood, Blind Pass, Stump Pass, and Manasota. Visitors, campers, and holidaymakers might want to experience the fun of hiking and exploring the natural landscape of Florida.
The wide beaches like Blind Pass Beach have few beachgoers, and it's an ideal place for lovers. Purple, red and green wildflower collections display their flora. Mangroves and rainforest shrubs are seen around the beach. Across the side of Manasota Beach is an ecosystem with animals and plants.
Visit Englewood Beach if you love dunes, seafood, wine, spices, and veggies. The Englewood Beach is a getaway location with amazing landscape and pristine beaches. Unlike other tourist destinations, there are secluded beaches in Manasota Key. Even at night, Englewood Beach has outdoor sports, barbecue, live band, grills, and bar tables.
South Lido Park Beach
What makes South Lido Park colorful is the green area inside the conservation park, long stretch of sandy coastline and the blue waters of Lido beach. The Sarasota County of Florida connects with peninsulas and towns in the corridor to the Gulf of Mexico. Access the beach park through Ben Franklin Drive when you visit Lido Key. South Lido Park beach has been home to eco-tourists, watercraft enthusiasts, holidaymakers, kayakers, fishermen, and families. Other notable beaches around South Lido Park beach are Sarasota Bay, Bushy Bayou, and Big Pass. It will become your favorite beach in Sarasota if you enjoy picnics. It has shaded areas to lay picnic mats and chairs; play volleyball and soccer.
However, restrict children from going too close to the sea wave because of strong currents. Surfers, boaters, and kayakers can enjoy all the features of this 100-acre South Lido Park. The northwest side of Big Pass that leads to outer waterway channel has strong currents that can dislodge small boats.
Siesta Key Beach
It feels safe to have a family-friendly beach where children can play and have fun under the watchful eyes of lifeguards. Like Lido Beach, Siesta Key Beach has amazing outdoor wedding locations with natural features. Florida receives a huge number of tourists visiting Sarasota County every year. Siesta Key Beach has long coastline for beachgoers and wedding planners. The beach is famous for white sand with quartz properties that makes it comfortable to walk on sunny days. However, the best period to spend happy moments on Siesta Key and enjoy sunset is in the evening. There's never a better season to plan your getaway wedding in Siesta beach this summer.
Then you'll have evergreen wedding photo collection and favorable weather condition for unique beachfront weddings. There are other after-wedding packages for newlyweds. Siesta Beach opens every day and shuts down at midnight. At noon you can view the turquoise water flowing towards the Gulf of Mexico. It's a pleasant view with clean smelling surroundings. Siesta Beach has aquatic life and sometimes people do sight dolphins and sea turtles.
The beach is safe with lifeguards on deck boards, patrols, and restrooms for visitors that are tired. Rental and souvenir shops are open till dawn, and there are places to sit with beach chairs around the tennis courts and children's playground. Loud music is a tradition on Siesta Beach; enjoy the outdoor hangouts, BBQ grills, and bars.
In Florida, city dweller troop to Siesta beach in the fall to observe the 4th of July festival. Usually, the event is spectacular and has large turnouts every year. Sand sculpting and castle-making competitions, tournaments, fireworks, and water sports display takes place as visitors enjoy the breeze from the Gulf water. The owner of the biggest sand castle goes home with a prize. Kids love to fly colorful kites when they are not playing beach soccer or volleyball. Sarasota's Siesta Beach is loved by families and has beach wheelchairs for seniors.
More so, Siesta beach was acclaimed by National Geographic as the sixth of top 10 U.S. family beaches. Most Sarasota County's beaches have adequate parking lots. They may feature breathtaking coastal dune lakes and quiet coastal getaways resorts. However, you can enjoy moments of fun along the Gulf Shores during the summer.
Venice Municipal Beach
If there's an area in Florida that amazes first-time visitors, it's the Sarasota County. The Sunshine State has long coastal shorelines, and secret beaches. Venice Beach and has shores along Sarasota County. Take the highway off West Venice Avenue and access the town. There are local shops, cafés, hotels, and restaurants to have indoor meals and open-air relaxation at sunset. The locals display coral reel wearables and crafts in their gallery. At the beach, you might find dolphins jumping far away as you take a walk with your dog. Sarasota County has plains for hiking, and skiing during winter time. Venice municipal beach has loads of amenities like concessions, sand volleyball courts, playground, picnic, and parking areas.
Caspersen Beach
Venice has the longest stretches of beach and Caspersen Beach is the number one along Sarasota County's shoreline. Caspersen Beach is accessible from Manasota Key highway through natural vegetation of wildlife. On the white sand quartz beach, you'll find corals, seashells, eggs of turtle, and shorebirds. During national celebrations, events like the Florida Sunshine contest are held. More so, collect fossilized sharks' teeth if you can't swim. Use a plastic sand sieve and wear water eye goggle to search.
Usually, Sarasota County beaches don't have lifeguards. In Caspersen Beach, while searching for fossilized sharks teeth or swimming in the water, parents must guide their children. They can enjoy the playground; teenagers can play in fenced tennis courts and use indoor pools. Kayaking is a great way to enjoy water sporting activities on Caspersen Beach. The Caspersen beach is called a shark tooth capital because you can find fragments and fossils of the large sea creature's dentition. Deep inside the coastal shore is home to bright coral reef and sea plants. The panoramic view of the sunset and uninterrupted views of the Gulf makes you want to revisit Caspersen beach.
Caladesi Island State Park
Do you want a family weekend getaway close to the Caladesi beach? Get a tour guide to book your ticket and enjoy the ferry ride to the coastline of Mexico's Gulf. The State Park has chalets, and restaurant, lounge, snack bar, and gift shop. During summer the white quartz beach sand is okay to walk barefooted. The Caladesi beach is one of the most amazing coastlines in Florida.
Pass-a-Grille Beach, West Florida
In West Florida, there's a five-mile stretch of Gulf of Mexico beach called Pass-a-Grille. The locals are friendly and involved in business activities around the town. Divers come to Pass-a-Grille Beach to find hidden treasures and corals in ocean beds. Holidaymakers, visitors, and tourists can enjoy the luxury towers of Don CeSar Beach Resort and share the secret. Pass-a-Grille Beach is one of the best unknown beaches in Florida.
Longboat Key Beaches
Florida has loads of sunshine hours every year, and Longboat Key might have your preferred beach after reading this article. However, Longboat Key is Sarasota's longest island with a 12-mile shoreline border with the Gulf of Mexico. This northern coast has beautiful beaches of turquoise waters that look like the Caribbean island. Longboat Key is an ideal romantic getaway for couples, Valentine, honeymoons, and summer vacations.
You'll find private resorts, lodging services, and few crowds around the beaches. The island is peaceful with locals that offer warm hospitality. Enjoy your weekend relaxation, summer breaks sighting sea turtles on the white beach sand. The Gulf coast of Mexico has aquatic wildlife and splendor. Watch for the white and blue signposts directing you to the wide parking lot. However, you will not be allowed to go with pets into any of Longboat Key beaches.
Nokomis Beach
Do you love to surf or engage in watersport activities in the company of other beachgoers? The warm water turquoise water of Nokomis Beach is pleasurable for beachgoers and holidaymakers during spring and summer time. The aquatic environment of Florida's gulf coast looks like the Caribbean. In Sarasota County, Nokomis Beach is one of the oldest, and it has been beneficial to fishermen in the past. You can access Nokomis beach from Casey Key Road – close to Albee Road Bridge. Families love the drum circle event that takes places around the lifeguard tower every week. Join enthusiasts of Nokomis Beach Drum Circle by 6 p.m. where they play acoustic instruments. Around the bonfire in the cold evening breeze, the drums beat to the hypnotic rhythm of dancers swaying and playing maracas.
By engaging communal activities, the local love to build family ties, and preserve their culture. However, the time for the local drum circle event is based on yearly sunset time. Spectators clap to the dance beats while others indulge in drinking coconut juice, sangria, and wine margaritas.
Amidst poker, card and casino-playing tourists are rental shops and kiosks selling beach toys, tubes, kits, and sunscreen to beachgoers. Fresh smells of BBQs, burgers, French fries, grills, and smoked brisket sandwich fill the air. From the 1950s when the Nokomis Beach Plaza was opened, fishermen have been busy off its coast. They sail from the shores of Nokomis Beach to catch a range of sea creatures. You can also ask your tour guide for any boat ride event.
Punta Gorda
Have you ever been around Punta Gorda's long coastline with beautiful beaches? Florida's got plenty of long sandy beaches of blue waters and white sands. You'd want to take uninterrupted views of the shores and natural landscape around the beach. However, many of these beaches have fewer crowds and more space for lovers, family, and young people. Vacation time offers beachgoers the opportunity to bask in the sun and see the amazing coastline in Florida. You can spend vacations in resorts and Florida beaches and enjoy private coastal getaways. Here are some beaches that can offer you some rare evergreen memories.
The obvious choice here on the West Coast in Tampa is the Seminole Hard Rock Hotel and Casino. As in all Hard Rock casinos, you will have plenty of choices of food, top entertainment and gambling.
The Florida Panhandle has White Beaches
Destin Beach
You have not seen a great beach if you've never been to Destin beach; it's a good location for dolphin sightings. The household in the city of Destin is mainly married couples that are enjoying the happiness of Florida. However, the area has a peninsula, lagoons, beaches, and the Destin Harbor.
You can access fine beaches along the Gulf of Mexico through Destin Pass road. Destin is a lively town with fishermen and resorts. There are landmark features like; the East Pass jetty, and condominiums along the Lagoon Avenue. Get a decent accommodation or lodge at the Holiday Isle and visit Destin Beach.
Panama City Beach
Floribama Shore is an MTV show that was filmed at the Panama City Beach. Panama City in Florida's Bay County prides itself as an abode for beautiful beaches. Unknown to many international tourists, the Panama City Beach in Florida a popular vacation destination. However, in one day, beachgoers can't cover the entire stretch of its 27-miles coastline that's filled smaller beautiful beaches. It might be unpleasant to visit other Florida beaches in low Key areas, but Panama City Beach is ideal for spring breaks and romantic moments. Apart from enjoying beaches with white sands and blue water, alcohol is not allowed on the beachfront. Teenagers and college students might be asked to drink in private bars. More so, the Gulf coast has odorless waters for swimming, jet skiing, snorkeling, parasailing, and surfing.
This is Worth Mentioning in Northeast Florida
Atlantic Beach, Jacksonville
Intra-state travelers and beachgoers around Florida and Georgia will love the Atlantic Beach. This is one of the oldest beaches in Florida; opened in 1899 and surrounded by tiny seaside villages. Jacksonville is a residential community with beautiful coastlines and the Atlantic Beach. With Daytona Beach to the south, tour boats, and cruise boats can reach Cocoa Beach from the Atlantic Beach.
The strategic locations of these three beaches make Jacksonville an ideal spot for surfers, kayakers, and beach enthusiasts. More so, in Jacksonville, FL newlyweds can book for a boat cruise at the Mayport Naval Station. The scenery around Florida's northeastern coast will make nice photographs.
As mentioned above there is  a Victory Casino Cruise in Jacksonville as well. So when you get the gambling bug, Florida has got you covered  almost in every location
Getting a Good Tan for Returning Home

If you want to get a great tan while in Florida follow these best tanning rules so you can bring that healthy look back home.