If you know anything about Florida camping, it's that great locations for outdoor activities are in abundance. When the weather is nice enough to enjoy the great outdoors, there's all sorts of activities you can engage in to make the Florida camping experience as enjoyable as possible.
One of these things happens to be camping, because most everyone enjoys the rugged life every once in a while, even if it is only for a night or two. Thankfully there are a ton of campgrounds available to choose from here in Florida, and there's sure to be one that is perfect for you.
Florida Camping in Blue Spring State Park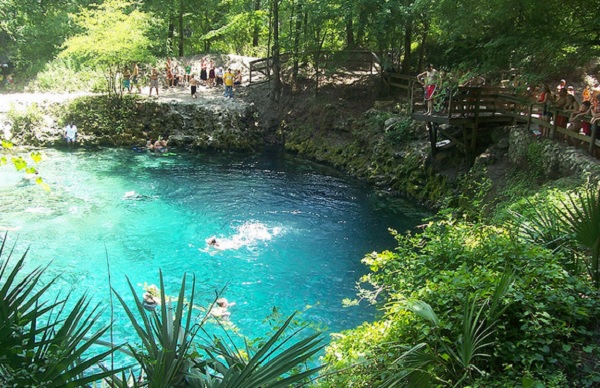 Florida is well known for a lot of things, like hot weather in the summer months and a seemingly endless invading army of gators, but one of the good things it is known for is some of the most beautiful state parks in the country. Blue Spring State Park is one such place, not to mention one of the best place you can see Manatees, which are certainly a rare sight outside of aquariums.
It's a beautiful location full of native wildlife and forests around crystal clear waters, so if you want the scenic camping option, Blue Spring State Park is a great option for you. It's also pretty inexpensive, at six dollars admission per vehicle and only twenty four to rent a camping space per night.
Of course, there's a small reservation fee if you want to take that route, but nearly every state park has one to begin with.
Bahia Honda State Park for Florida Camping!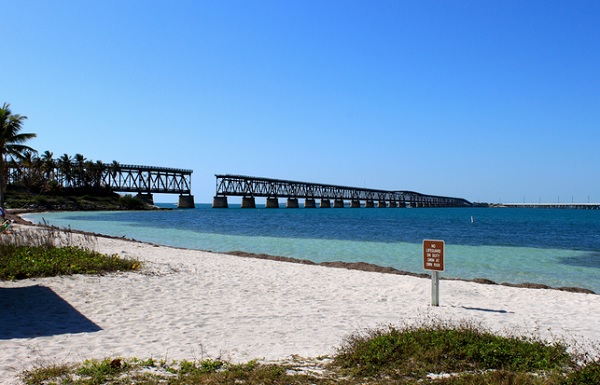 This state park on Big Pine Key is well known for the fantastic view it has of Old Railroad Bridge. Bahia Honda being a small island, it's a great place to go snorkeling, fishing, swimming in general, or even just out on a picnic to enjoy that nice ocean breeze.
The campsites here are thirty six dollars a night, plus a reservation fee if you choose to do so. There are cabins to rent but its mostly tent camping. Bahia Honda is extremely popular, a reservation is a necessity.
 Florida Camping in Paynes Prairie Reserve State Park
This park is a national landmark near Gainesville, well-loved for the great capacity for wildlife watching that exists here. You can see nearly any kind of animal here at Paynes Prairie, from alligators to birds, to horses and even bison, all for eighteen dollars a night. Needless to say it is an affordable campsite with great potential for animal watching.
There are of course more campsites and parks in Florida worth visiting but unfortunately we do not have room to list every possible campsite here.
The ones I have mentioned are some of my favorites but you can easily find other parks and campsites all over the state. After all, such beautiful scenery certainly paves the way for outdoor enjoyment for both resident and tourist alike.