Florida is well known for being a place that just about has it all. No matter what you want to do, chances are you can find somewhere great to do it in Florida. Of course being surrounded by water and an abundance of lakes it's no surprise that Florida is best known for water sports.
Kayaking in particular is a prime choice in Florida, and there are plenty of great locations in which to do it. From a locals perspective here are three of my favorite places to go kayaking.
Ichetucknee Springs State Park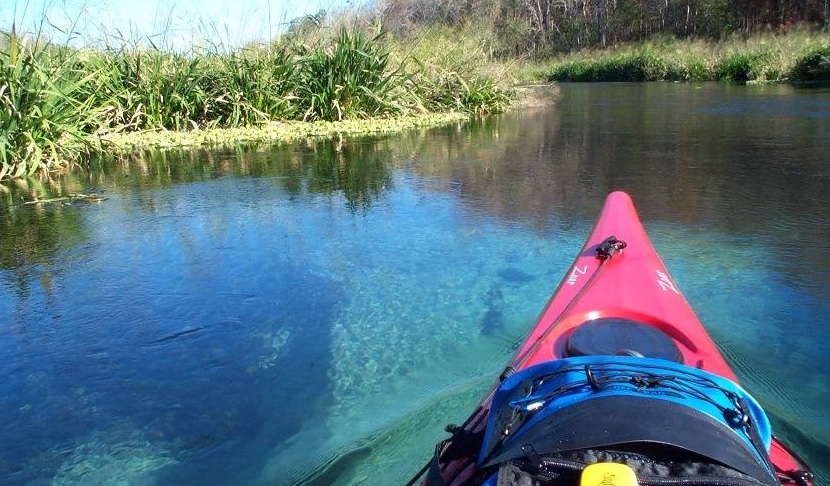 Ichetucknee Springs State Park is a great place to go kayaking for a wide variety of reasons. For one, it's about equally close to the cities of Tampa, Jacksonville and Tallahassee, but more than that it is inexpensive and extremely relaxing. Being a river the water is almost always calm, and the water is crisp and clear.
During the warmer months, it's even a great idea to hop off the kayak from time to time and go swimming. There's also a parking lot near the river where you can launch your kayak easily without having to carry your kayak very far making it very convenient to get started.
The river is also open to tubing year round, meaning that the time you go kayaking is important if you want things to be relaxing and peaceful. Obviously the summer months are busier, but the winter months provide a lot less traffic and a lot more solitude to enjoy the scenery.
Lake Wauburg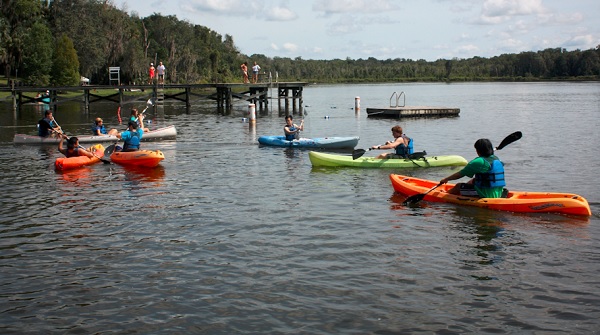 The good thing about lakes is that they are the perfect place to learn how to kayak because they are always calm and flat, plus there is no current that you have to struggle with on the way back. If you just want a nice, relaxing ride on a lazy day, Lake Wauburg is perfect for that as well.
Now you do have to have a valid Gator ID to gain access to the lake, but if you live in the surrounding area you probably have or know someone that has one of those already. If not, you can purchase one in the visitors center. Once you are inside, all kayak rentals are included so it's essentially free kayaking as far as rentals are concerned.
Santa Fe River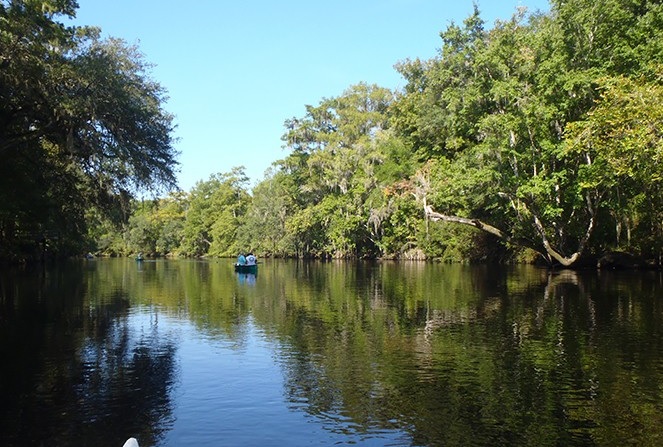 The Santa Fe River has all of the makings of a excellent kayaking location: calm, relaxing, isolated enough to get away from the hustle and bustle of populous surrounding communities, and full of wildlife that make the kayaking adventure that much more exciting. The Santa Fe River has kayak rentals on site, at about twenty to forty dollars a kayak. You can also bring your own kayak and save the rental fee.
They also rent out camping equipment, so if you like you can make your kayaking trip an overnight adventure, which is certainly an appealing option. They also offer a unique full moon kayaking trip once a month, which is definitely something special to try.
There is no end to the places in Florida ideal for kayaking, but these locations are not as well known and great for beginner kayakers.