Eight of Florida's Most Exciting
Attractions from Miami to Orlando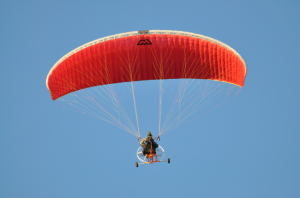 Florida is great for its sunsets and beaches and attractions, but even perfect weather can become mundane after a while. If you've already been to Disney World and Universal Studios more times than you can count (and even if you haven't) what comes next? There are only so many activities that can compare to the rush and excitement of thrilling rides and games. So to end your weekend getaway on a perfect note, try one of these 8 thrilling attractions in North and South Florida.
1. Devils Den Spring, Williston, FL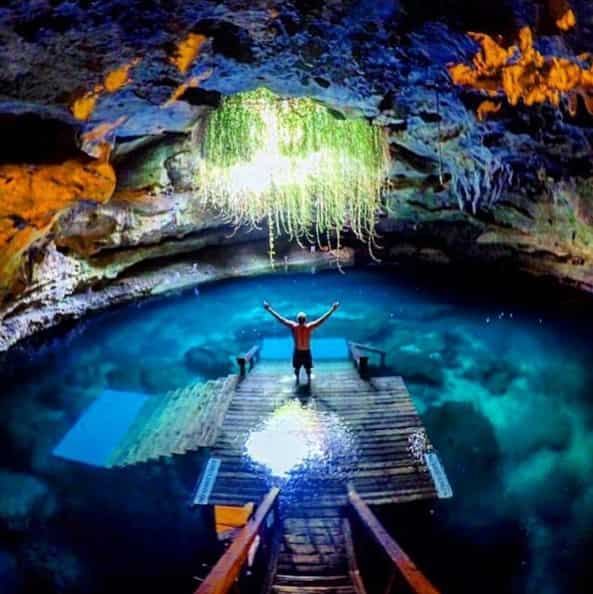 Devil's Den is just one of Florida's many springs, located inside a cave in the city of Williston. Its clear blue water and an opening at the top of the cave make it one of Florida's most popular springs. As you walk down the stairs, you will quickly see the opening at the top of the cave where the sun's rays shine down, guided by long hanging vines. The water stays at a constant 72 degrees throughout the year. Snorkeling and scuba diving equipment are available for rental at varying prices depending on the day of the week and the equipment (see the website here). Entrance for snorkeling during the week is $15.00, and $38.00 for scuba diving.
2. Hang Gliding at the Florida Ridge Air Sports Park, Clewiston, FL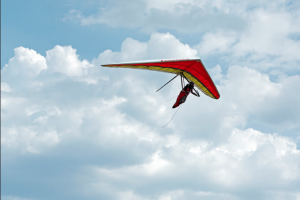 The park, which sits on 50 acres of land, is between West Palm Beach and Fort Myers, in south Florida. The converging winds in this area make it one of the most optimal hang gliding sites in the country. Tandem and solo hang gliding experiences are offered at varying prices, and range from 1,000 feet high (for beginners) to 5,280 feet high for experienced hang gliders. For newcomers, there's a tandem introductory flight for $149, and Groupons can frequently be found with discounts up to $100 off.
More Florida thrilling attractions to excite you
3. Zip Orlando, Orlando, FL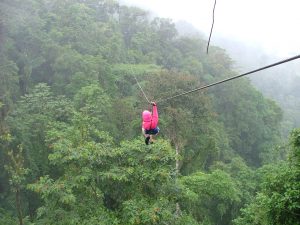 Zip Orlando is the perfect addition to a Disney World weekend getaway, because it's located minutes from Disney World. Zip Orlando has the longest, highest, and fastest ziplines in all of Florida. The zip night tours allow guests to view Disney's fireworks from up-high while ziplining. The tour guides have lanterns to help light up the night, and each guest is provided with a personal glow stick. Most tours range from $70-$90, (night tours aren't available June through September due to unpredictable lightning) and you can book a tour here.
4. Blue Man Group at Universal Orlando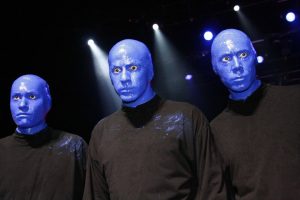 The Blue Man Group at Universal Studios is a must-see performance for anyone visiting the tampa area. The group puts on a nightly show using science, technology, and music to bring you an entertaining, humor-filled performance. The captivating performance gets so wild, guests sitting in the front row are given ponchos for blue paint that splatters off of the stage. Tickets for the show range from $60-$90, with half-price discounts for children and college students and VIP package deals that include a meet-and-greet.To find out more about Blue Man Group Orlando and buy tickets, visit BlueMan.com. Florida.com has VIP packages for all attractions in Florida
5. X-Treme Rock Climbing, Miami, FL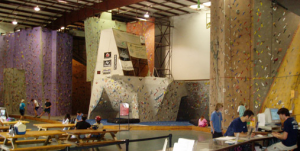 This rock climbing center is one of the largest in all of Florida, with 14,000 square feet of rock climbing space. The gym even offers outdoor instruction for those gearing up to climb natural rocks and cliffs. The regular admission price is $16.50, and students and children pay $13.00.
6. Kings Bowl, Orlando, FL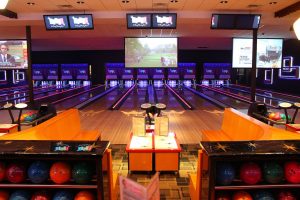 Kings Bowl Orlando is a luxury facility with a variety of entertainment. The facility features 22 bowling lanes, four billiards tables, foosball tables, a shuffleboard table, a ping-pong table, and an outdoor bocce court. The facility also has a full service award-winning restaurant and two bars. More than 60 HDTV's surround the facility's restaurant and entertainment area. Bowling is $6.00-$8 .00 depending on the day of the week. Check out their website for more information.
7. Chocolate Kingdom, Kissimmee, FL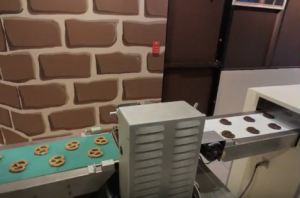 For chocolate lovers and foodies visiting the sunshine state, Chocolate Kingdom is Florida's version of Hershey's Chocolate World in Hershey, Pennsylvania. Chocolate Kingdom takes you on an interactive factory tour where you learn about how chocolate treats are made, starting with the cacao bean. There are even opportunities to customize your own chocolate bar for an additional cost. The tours last 45 minutes, priced at $16.95 for adults and $12.95 for children aged 4-12 years.
8. Orlando Helicopter Tours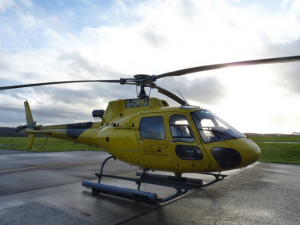 Ever wanted to ride in a helicopter? Orlando helicopter tours offers a ride for as low as $32.00. You can choose different packages depending on your budget, and choose from a variety of places to fly over, from Disney's theme parks to the neighborhoods of the rich and famous residing in Orlando.