8-Foot Great White Shark Spotted Off Florida Gulf Coast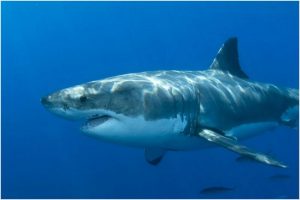 A massive great white shark made its way up the west coast of Florida in the Gulf of Mexico, according to reports.
30 miles off shore. It is good they are tracked to keep us safe to be on the Tampa Bay Beaches.
The shark, known as, Savannah —  west of Pine Island in Hernando County near Tampa, 30 miles off the coast of Florida around 7:30 a.m. Wednesday at the end of January. She appeared to be making her way north, according to the tracking site OCEARCH.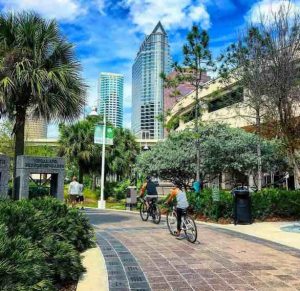 This shark is not a baby, and I wouldn't be wanting to be anywhere near her.
Savannah's name represents the residents Savannah, Georgia, according to OCEARCH. She weighs 480 pounds, measured 8-feet-long and has traveled over 4,115 miles since receiving a tag.

OCEARCH is a global shark tracking website focused on studying marine species such as great white and tiger sharks. The Ocearch Global Shark Tracker shares real-time data uploaded to a Savannah account.

The great white shark population may be on the decline, according to researchers. Their presence is key to maintaining a balanced underwater ecosystem.
I  hope we all agree  balance is what is needed.
"No other animal can fill the role sharks play," conservationist Shawn Heinrichs tweeted. "If we remove sharks from the oceans, the stability of all marine ecosystems is threatened. What if 2 billion people lose their primary protein source? Can we ever afford to take that risk? END THE WAR ON SHARKS!"
Stop buying shark meat people!
It is been reported that George (another shark)  tracked in Gulf of Mexico near Everglades Feb 8.  We need to thank these folks for watching out for us!