Bunker Labs Jacksonville Executive Director John Fails is on a mission to help veterans launch their business endeavors.
John served with the US Army 82nd Airborne Division in the Initial invasion of Iraq. Being a serial entrepreneur, John's mission is to help veterans start and maintain their own businesses. The Small Business Administration reports that nearly 25% of active duty servicemembers would like to start a business. Surprisingly, military veterans make up less than 6% of new entrepreneurs. John and his team at Bunker Labs Jacksonville provide veterans access to vital entrepreneur educational resources and get veterans foot in the door with angel investors, venture capital, and alternative investment opportunities. Founded in 2014, Bunker Labs is a national not-for-profit program that aims to inspire, educate, and connect transitioning service members and veterans as they seek to launch their own ventures.
"Sometimes the slightest piece of information can be the difference between a successful startup and failure. Bunker Labs Jacksonville seeks out small business mentors and finds them for our veteran led startups," said John.
Bunker Labs Jacksonville was recently named number 1 on the Engadget list of "The Best 5 Resources For Veterans Starting A Tech Business" and is making a major push to help veterans in 2017. The statistics show that over 5.7 million people are employed by veterans, which equates to over $210 billion in annual payroll and $1.2 trillion in sales. Veterans are twice as likely to own a business as the general population and run 3 million businesses in the United States.
"After I served 20 years in the Navy, I soon discovered there were not many civilian organizations helping veterans start businesses. Having a resource like Bunker Labs Jacksonville will help veterans succeed in the marketplace without question," said Lonnell McCall Vice President of Tech From Vets.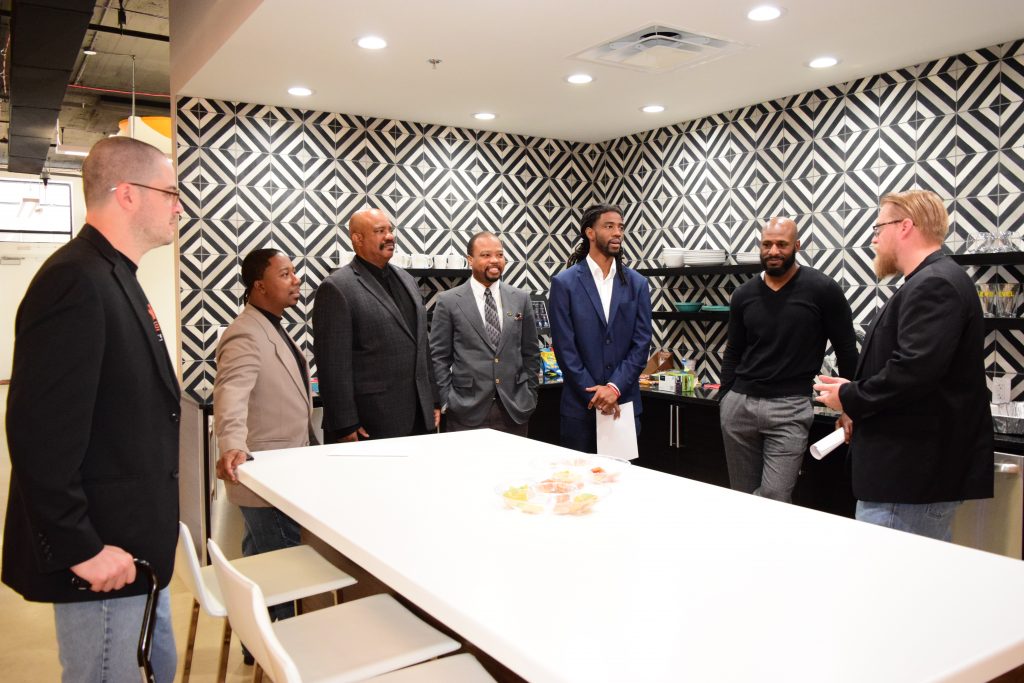 With 14 chapters in cities around the country, Bunker Labs is solving a problem plaguing may veterans exiting the service. The CEO of Bunker Labs served as a lieutenant in the U.S. Navy for four years and has held roles in the public and private sectors. Bunker Labs Jacksonville plans to launch their latest cohort of the Entrepreneurial Program for Innovation and Collaboration (EPIC), the Bunker's cornerstone 14-week program for military veterans to pressure test their business ideas and launch their startups.
"We are excited and fortunate to move forward with Bunker labs Jacksonville to accelerate the transformation of veterans to entrepreneurs in our Northeast Florida community," said Drayton Florence a retired NFL superstar who serves as Director of Strategic Partnerships with Tech Form Vets.
The upcoming class that begins January 25th, includes entrepreneurs from backgrounds including the service industry and green technology. Veterans are encouraged to contact Bunker Labs Jacksonville Program Director Nathan Crocker at [email protected] or 618-696-3697 to get registered for the upcoming EPIC Program.