Orlando is probably best known for its major attractions like its Disney World parks and Universal Studios. As phenomenal as these attractions are, are you looking for something different to do? Are you more interested in activities that are more educational or low-key but still fun? Check out these three Orlando attractions and the special rates you can get for them as a VIP member. These three Orlando attractions are located in the famous I-Drive 360, an entertainment complex full of other fun diversions, shopping, and dining.
Coca-Cola Orlando Eye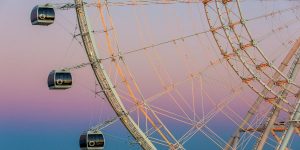 The Coca-Cola Orlando Eye is a 400-foot tall observation wheel that treats visitors to an astounding 360-degree view of Central Florida. In this 30-minute experience, visitors can see landmark places like downtown Orlando's skyline, theme parks, and Cape Canaveral. Also included in the ride is a pre-flight 4D Cinema Experience. This experience gives visitors a three-dimensional aerial tour of Florida with fourth dimension sensory effects like wind and scents. Guests enjoy this sky-high journey in fully enclosed air conditioned capsules that hold up to 15 people. Guests who want to take in the breathtaking sights with their friends or family can book private capsules for a minimum of three visitors.
Madame Tussauds Orlando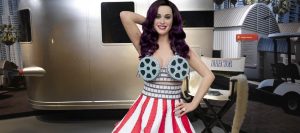 Have you ever wanted to get up close and personal with your favorite celebrities or political leaders? You can do just that…but with their life-size wax replicas at Madame Tussauds in Orlando. The museum features wax figures of well-known actors, political figures, and more. Some of the popular figures at this Orlando location include Miley Cyrus, Will Smith, Steve Jobs and Albert Einstein. Though stiff and lifeless, visitors can enjoy interactive fun with these wax figures. At this museum, there are props like wigs and coats that visitors can use to pose for endless pictures with the figures.
Sea Life Orlando Aquarium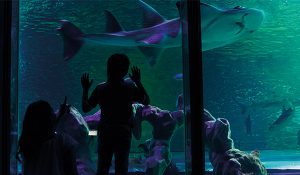 For engaging education and sea life sightseeing, Sea Life Orlando Aquarium is the perfect destination for family fun. This aquarium feature interactive exhibits, shows and other activities that will keep the whole family entertained for an entire day. Guests really take an aquatic journey as they view sharks, clownfish, stingrays and much more. There's also the Turtle Fest exhibit that features amazing reptiles like the Diamondback Terrapin and tortoises. This exhibit also teaches visitors about these reptiles' diets, environments, and how they can help conserve and protect them. Visitors at Sea Life Orlando Aquarium can upgrade their trip by including extras like a 25-minute guided behind-the-scenes tour of how the animals at Sea Life are cared for.
Get Your Tickets to These Orlando Attractions Now!
If you want visit one, two, or all three of these Orlando attractions, then you have to sign up as a VIP member. By visiting two or three attractions, you can save over 30%! Get tickets to two at the member price of $27.99 for adults or $23.99 for children. For three attractions, adult tickets are available at $33.99 and for children, it's $29.99. For tickets to one attraction, you can save over 40% at the special rates of $15.00 for adults and $12.00 for children. These VIP deals are too great to pass up, so sign up now!