Why spend more money when you can eat at top restaurants  for less?
What is so special about Florida.com?
Everything here is how to SAVE money in Florida.
Where to have fun, in one easy place.
Read what LOCALS have to say to make a visitors trip better.
Visitors add experiences.
Here are some REAL examples I found today to save people money on Florida.com
Tampa 5 attraction package: From the Tampa Visitor Website it was $100. Our Price $95. You save $5.00 right away in our VIP area.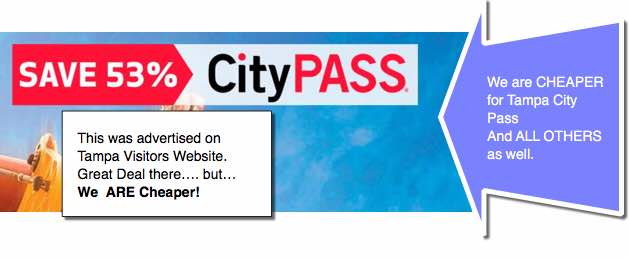 Miami Airport Hotel (Red Roof) $9 cheaper per nite in our VIP area.
Here is another. We are $27 less per night.

Restaurants on the Cheap
Eat $100 meal for Free! Each month we give away a Certificate to use @ 20,000 restaurants. All you need to do is participate a little on Florida.com. And you get double points when you join.
Would you spend $5 to save $25 immediately on a meal? Head over to I want to. There are deals there with the $ sign, where you will SAVE 50%.
But you CAN NOT get these deals unless you register, for free of course.
So what are you waiting for?
A footnote for you. Maybe you have seen it— our VIP private access area. I am going to give away FREE access. No credit card required. You can try it for 30 days. No obligation. You can buy movie tickets right away and save. You will SAVE. I promise. If you like it, then talk to me after 30 days. Follow me when you join and I will give you a code. Fl-Support