Inspiration and Healing From the Beaches and Sea
Getting away from it all is vital to your well-being, especially if you incorporate the beaches and sea into your vacation. Even if you can only snag a week or two a year, the benefits to your psyche are remarkable.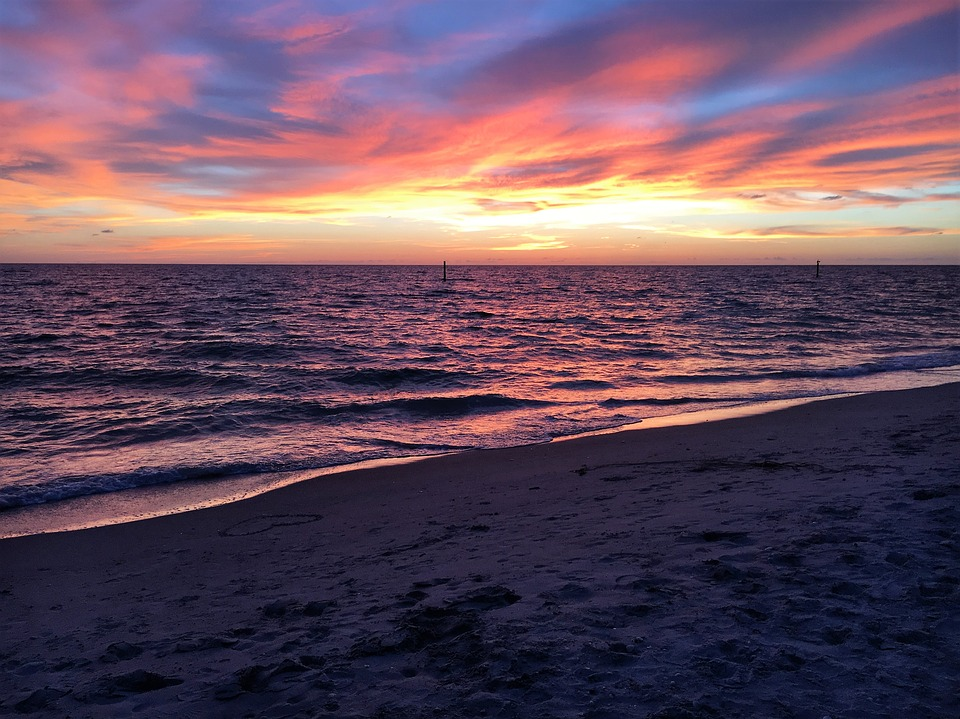 Taking time off from your work life is, for whatever reason, something we Americans often neglect. We are taking less time off from work as the years go by. In 2013, Americans averaged around 16 days off, down from 20 in 2000. Taking time off can boost your work performance, enhance productivity, and keep you from burning out.
Take a break in Florida
In fact, don't just take time off. Get away. It's important to take a break from the rigors of everyday life, and getting out of town offers extra benefits to recharge you mentally and physically. Vacationing, particularly near water, can reset emotions and make you more compassionate. It boosts empathy and creativity and instills feelings of awe and wonder. Some experts report that just looking at the ocean can reset your brain, changing how it's functioning and lulling you into a meditative state. Your bare feet touching the sand can add to the effect, relaxing your body from the bottom up.
We're often more active during our getaways, too. Getting out and moving is good for our bodies and helps reframe our minds. Take a stroll down a boardwalk, taking in the fresh, salty air and listening to calling gulls. Visiting new destinations also means opportunities for trying different activities. Riding jet skis or paddleboarding is invigorating and fun, but certainly not part of everyone's daily routine.
New Places Inspire Us
Being in new places impacts and inspires our lives in other ways as well. According to experts cited by U.S. News and World Report, something about a change of scenery is really good for us. "There are lots of psychological benefits from change of venue from home and work to 'third places' devoted to just experiencing the environment. With a short list of activities each day, freed up from the complexities of ongoing projects and relationships, the mind can reset, as does the body, with stress relief the main outcome. Humans thrive on novelty, and travel offers the complete package with new faces, sounds and sights."
Ready to pack your bags? There's one destination that comes to mind which offers the perfect combination of sand and sea.
White Soft Florida Beaches
Northwest Florida's Panhandle is known for emerald waters and sparkling white sand and is rich with options that provide inspiration and relaxation. Here are just a few:
Like history? VisitFlorida suggests venturing to Apalachicola, offering over 900 historic sites, many within walking distance from town. There is also wonderful seafood and steamboats.
Antiques abound in Marianna, along with limestone caves and hiking trails.
Mexico Beach offers intimate, fish-filled reefs, amazing seafood, and a fabulous wine festival.
Want to feed a giraffe? Visit Gulf Breeze to take in a safari-style adventure.
Destin boasts upscale shopping, amazing fishing, and fun festivals on top of beautiful beaches and ocean views.
Getting away from it all is good for you and shouldn't be neglected. You'll reset your brain with the time away, especially if you include the sand and sea. Ready to book? Click here for rooms with ocean views and sandy beaches.