There's nothing like a poignant play or acrobatic show to temporarily take you away to another world. For travelers visiting Florida, there are a plethora of phenomenal shows and concerts you can catch while visiting the usual theme park attractions. Here are a few spectacular shows and plays that are now showing in major cities in Florida. Read on to see how you can get special discounts on them as a VIP member!
Blue Man Group – Universal Orlando Resort, Orlando, FL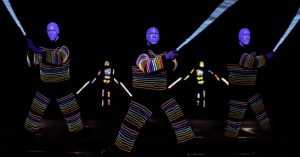 For a mix of science and entertainment, the Blue Man Group show will excite techie enthusiasts. This show is located in Orlando's Universal CityWalk and seats 1,000 audience members. Guests are taken away with music and technology in this show. VIP members can save up to 50% on certain dates in a holiday promotion.
Moscow Ballet's Great Russian Nutcracker – Lakeland, FL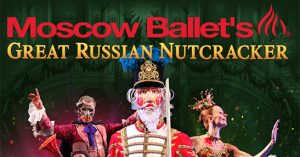 For exquisite dancing, Floridians in the Tampa area can check out the Moscow Ballet's Great Russian Nutcracker in Lakeland, Florida. This show will be playing in December in Lakeland's Lakeland Center. With stunning costumes, hand-painted sets, and incredible dancing by almost 40 classically trained dancers, this show will not disappoint. VIP members can get 25% off with ticket prices starting at $40.
Kurios by Cirque du Soleil – Miami, FL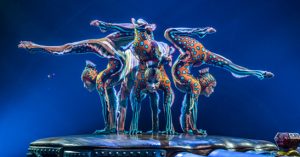 For a time trip to the Victorian era, Florida tourists in Miami can check out the Kurios by Cirque du Soleil Show. This show is at Under the Blue and Yellow Big Top at the Hard Rock Stadium. The Kurios show really tricks the senses with its mystery and stimulating imagery. VIP members can buy Kurios tickets early and save over 30%. Prices for VIP's start at $37.00.
Dirty Dancing – Miami, FL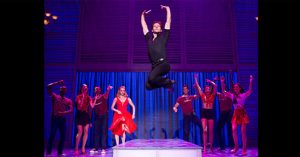 Experience the magic of the movie Dirty Dancing again by seeing the Dirty Dancing play in Miami's Arsht Center. The stage adaptation of this story is superb and stays true to the great dancing, drama and love featured in the classic movie. Become a VIP member so you can save over 15% on select seats!
Book Tickets to Theses Florida Shows and Plays Now!
Many of these Florida shows and plays are offered for a limited time. Some of them are one-night-only shows. Take a break from from the vacation routine of walking around theme parks with a show. If you're in the middle of a hectic work week, take a breather from the chaos and get lost in one of these fantastic shows. Get competitive rates on these shows by becoming a VIP member today!