---
---
You will save money, but most people will walk away.
You are being ripped off, and you don't know it.
Free 30 day trial.
No credit card required.

No obligation. Just save.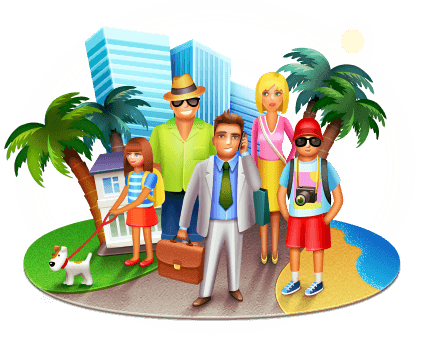 FAQ
Q: Why are you doing this?
A: The deals are real. Most people think they save money at the big sites, and they don't. We prove it here.
Q: Why do you say most people walk?
A: Our stats prove it. Silly stuff! Go figure. People will waste all day trying to save $2.00 on a hotel room, and I have seen our rooms $27 cheaper. See below for that. And yet they walk and search from site to site for the best deal. 
Q: I don't want a hotel room, so I am walking! Or what else can I save on?
A: What do you pay for a movie? $12-$15? More. Not here. A lot less. Disney… LESS.  Attractions… LESS. IT'S FREE GO CHECK IT OUT!!!! 
Q: Do I have to buy anything?
A: No. Only if you want to save money now.
Q: You crossed out Florida.  Does everywhere mean worldwide?
A: Yes. From Miami to Vegas to New York. Hotels worldwide, attractions, movies, concerts, ski resorts and more.
Q: What happens after 30 days?
A: The trial ends. You will find savings now. If  you are not ready to travel, there are plenty of other fun to do stuff you can get now, cheaper. Then you can jump from website to website after if you don't want more like the walkers. At least for now you WILL SAVE MONEY.
Q: Will I still be able to access my Florida.com account if I am not a VIP?
A: Of course! Signing up @ Florida.com is always free and you can participate in all the functions of site.
Q: Can you tell me an example of a "deal"?
A: Sure. We check periodically to make sure our deals are what we say they are. Mayfair Hotel 4 star hotel in South Beach. Same room, same dates. Our rate was $27 cheaper than all the "big" name sites. Movie tickets you save big time. But don't take our word. Check it out.
Q: So how do I start?
A: You can go to the main VIP page, and read all about it, and follow the links, or go to the checkout page and in the code box enter:  VIP-FREE-30 
Q: Checkout page? You said it was free.
A: Yes. Don't  worry! This is how it works. Just enter VIP-FREE-30 in the option box under paypal and hit enter. You will NOT be redirected to paypal, but you will be a VIP and save money!  Guaranteed! Get started now! Or walk and lose!
Q: Wow you sound so mean!
A: Hmm… After I save you money, you may appreciate my straight talk. But I am not mean. Ask my grandkids. 🙂