Growth Hack Your Florida Business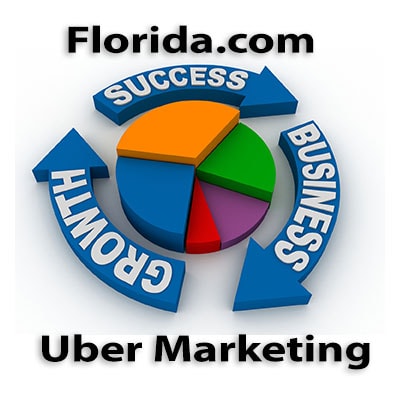 Want more business? Read on.
A smart man told me once how to make a lot of money. In one word: Distribution. Think about it. Look on the shelves in any store. All these companies have distribution. With distribution comes sales, because you are found everywhere.
Florida.com's parent company owns another website, AtlanticCity.com who's main goal is to sell Atlantic City hotel rooms. I was walking down the Atlantic City boardwalk one day where 1000's of people were  walking.  I said to myself, how can I reach more of these people here on the boardwalk to book their next trip to Atlantic City from us. Obviously it was too late now but how can I reach these people next time.
Yes I know what you're thinking, advertise on Google, on the radio etc. This all works, but it has a limited lifespan, and can get quite expensive. I recall what the smart man told me. Distribution.
What does distribution have to do with you?
Let's analyze for a moment exactly the principle of distribution because distribution is based on another principal. You are using a method called leverage. You are leveraging the store shelves to reach millions of people. Or to put more simply you are leveraging distribution to reach millions of people.
You don't sell to stores? Yes, I know… Read on.
So as I am walking down the boardwalk I asked my friend how he thought we can reach these people. Plant someone on the boardwalk and hand out flyers. No no no! He or she will get too sunburnt before the day is over. We needed something which will reach the people and create a buzz. Yes we came up with a hack which lead to our process of how you can reach 1000's of people for fractions of cost of other advertising.
All advertising has its limitations, except a viral video which cost you nothing and Florida.com Uber Marketing. I could have named this article how to get thousands of new potential customers, but it would be unbelievable. But I guarantee one thing, you will get thousands if not 10's of thousands of new people knowing about your business per year.
Growth Hack Your Business to Another Level
Florida.com Uber Marketing is based on leverage. It is also based on the principle of win-win. Everyone who participates comes out a winner. The business wins and the customer wins.
If you want to start to generate more buzz about your business, get 1000's of more people knowing about your business consistently I want to send you our expert business consultant who will take ONE MINUTE OF YOUR TIME.
Why do I say this? You are busy. You are bombarded daily with people trying to sell you their product. From google seo companies (bs), a new website, magazine ads etc. etc. So we will come in with a stopwatch, and set it for 60 seconds. If you're not blown away in 60 secs, we will walk out when the buzzer goes off.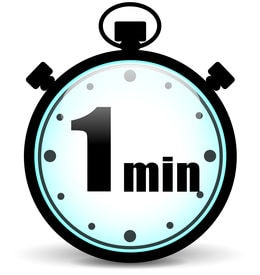 To schedule an appointment in the Orlando or South Florida area, call me @ 561-350-3630 so we can schedule your ONE MINUTE appointment.