No Horsing Around in This Miami Beach Club
This was supposed to be the night's entertainment, but speaking with reporters on Friday, Miami Beach Mayor Dan Gelber had a less flattering take on the spectacle.

"Insane stupidity," he said.
If you think you have seen it all, well we have not. What were they thinking?
Partygoers at Mokai Lounge in South Beach saw a go-go dancer wearing black lingerie attempting to ride a white horse through the crowd. The woman fell down as a man struggled to control the panicked horse.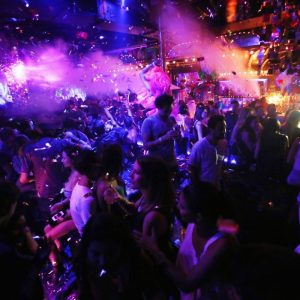 "Disgusting. No words to describe what I feel when I watch this," Sofia Jaramillo wrote on Instagram. "I hope they get what they deserve."

City officials revoked Mokai's business license Friday. Miami-Dade police officers tracked the white horse and a veterinarian determined the animal was unharmed and safe at a private farm. The dancer wasn't injured.

Miami Beach city manager   issued the order to revoke Mokai Lounge's Business Tax Receipt and Certificate of Use.

"I was disgusted and offended that any legitimate businessperson would think this was an appropriate action to take," Morales said.

"I fully support the immediate actions taken by the City Manager and his staff to ensure that this is remedied quickly," Miami Beach Mayor Dan Gelber said.