Key West is internationally known as the quintessential beach party destination. Everyone one, from college spring breakers to retirees, flock to this island for fun and relaxation. Though a small island, Key West is loaded with culture, history, and unique attractions. Take a look at these Key West tours that guide tourists through the fabulous sites on the island.
Conch Tour Train Key West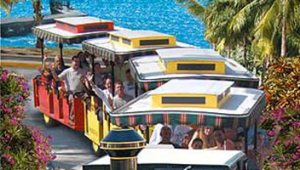 Explore Key West on a train tour guided by the original tour entertainer, the Conch Tour Train. This attraction has been guiding travelers through Key West since 1958 and is the best at showing the rich history of the island. Conch Tour guides provide guests with interesting history on Ernest Hemingway and Cuban cigar makers. They also pass through stops like Mallory Square and the Key West Shipwreck Treasure Museum. These 90-minute tours also offer a second consecutive day tour option for only $10. Save on the Conch Tour by becoming a VIP member. VIPs pay $24.50 for individuals ages 13 and older and pay nothing for kids ages 12 and under, saving up to 20%.
Ghosts and Gravestones Tour of Key West

There's a dark side to the island of Key West that visitors can explore with the Ghosts and Gravestones tour. Visitors travel through historic Old Town on the Trolley of the Doomed in this tour. Ghost Hosts guide them through historic and haunted sites like the African Slave Cemetery and the mysterious St. Paul's Church. The hosts also entertain visitors with haunted tales of eerie incidents on the island, such as those of Robert the Doll at East Martello Fort and Captain Tony's Saloon. The Ghosts and Gravestones tours last an hour and a half and run in the evenings, rain or shine. Save 20% on this spooky tour as a VIP member, paying $27.00 for ages 13+ and $21.00 for ages 4 to 12 years.
Gray Line Miami Key West Day Trip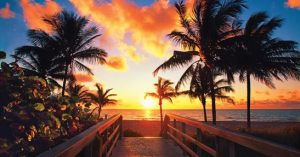 For travelers in Miami looking for a quick outing to Key West, Gray Line Miami's Key West Day Trip is the way to go. The drive itself is entertaining as guests pass through 42 bridges and stunning views of South Florida. Once in Key West, visitors can enjoy historic spots like Mallory Square and Ernest Hemingway's home. Train tours and kayaking are other interests tourists can try. There are no scheduled activities on this trip, so guests are free to plan their own schedule of activities. For VIP members, rates for this trip start at $63.00, awarding VIPs with up to 20% in savings.
Key West Old Town Trolley Tour

Key West visitors who want full-scale tours should take an Old Town Trolley tour. Old Town Trolley Tours offers a variety of tours and sightseeing packages. These tours and packages can entertain guests for a few hours, a day or even two days. There's the standard Old Town Trolley tour that takes visitors on a narrated, 90-minute ride through 100+ sites of interest in Key West. With the Trolley and Hemingway Home Package, guests will get the standard tour of Key West and also admission to the Hemingway Home & Museum. At the museum, visitors can see famed author Ernest Hemingway's personal relics and learn about his life. Sightseers who don't want to cram all of the Key West attractions into one day can take advantage of the 2-day tour option. Save up to 20% as a VIP member on this tour. As a VIP, you'll pay $24.50 for ages 13 and older and get free admission for ages 12 and under.
Schedule Your Key West Tours Today!
There is much to see and do in Key West. Spend a few days exploring this adventurous island, or take a brief day trip for an island getaway. Either way, you will want a tour that shows you all that Key West has to offer. Get great rates on these Key West tours by becoming a VIP member today!