If you are looking for a great place paddle boarding then you will not do any better than the state of Florida. It has the longest coastline in the US, about 1,350 miles and Florida regularly wins awards for best beaches. Clearwater Beach most recently winning #1 Beach in the US in TripAdvisor's 2016 Traveler's Choice Awards.
Florida provides a beautiful setting for many water-sports. One of the more popular is paddle boarding, This can be enjoyed in the ocean, rivers, lakes, or in one of Florida's numerous crystal clear springs.
After paddle boarding in the state of Florida for over a decade,
here are my top 5 locations:
The Florida Keys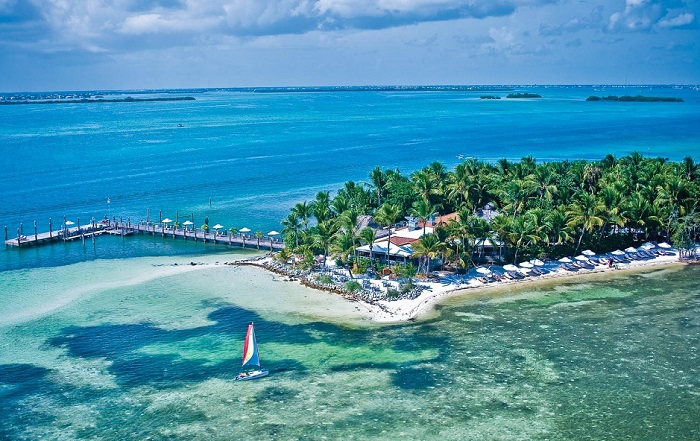 No surprise here, you can launch your SUP from virtually anywhere along US Highway 1. This highway runs the length of the Keys all the way down to famous Key West. Personally I like to SUP in some off  the beaten path locations. Lignumvitae Key Botanical State Park is one of the better ones. This tiny island park is accessible by boat only and located near Islamorada.
The short paddle across the Gulf waters offers the paddle boarder an amazing view of marine life. The Matheson House, built in 1919, will give you a small glimpse into how Floridians lived in the Keys in the early 1900's.
Everglades Park

The unique ecosystem of the Florida Everglades is a must-see and a once in a lifetime opportunity for any paddle boarder.  There are over 10,000 islands in Everglades National Park and is a maze of islands that is home to an wide variety of natural wildlife. Mosquitoes can be bad here, bring insect repellent.
West Cost Paddle Boarding
Weedon Island Preserve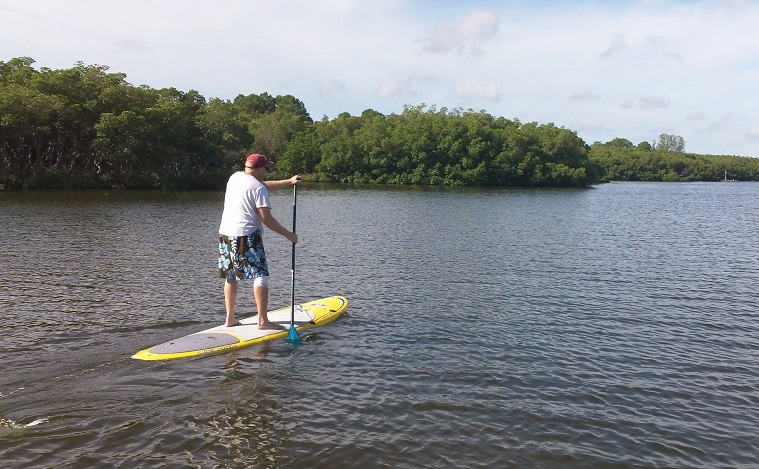 This one is located in my hometown of Tampa, Weedon Island Preserve is easily accessible from Tampa or St Petersberg.  The preserve consists of a large network of mangroves, which offer many canals to explore. It's a great place for beginners to try out paddle boarding because of the calm waters.  Visibility is usually very good, allowing you to see many fish. If you are into bird watching, you will be in paradise here.
The Panhandle Paddle Boarding — Lots of Choices
The Panhandle of Florida offers many islands, lakes and streams to explore, here are some of the best:
Coastal Dune Lakes – Was the subject of the award-winning documentary "Coastal Dune Lakes: Jewels of Florida's Emerald Coast".  Dune lakes are pretty rare, being found in only three states in the US and only four countries in the world.  The Panhandle has fifteen dune lakes, with each one offering paddler boarders distinct flora and fauna.
Crab Island – This island located in the Destin Pass and surrounded by the emerald-green waters of the Gulf of Mexico.  This popular sandbar gives the paddle boarder an area to enjoy nature while mingling with frequent local partygoers.
Holmes Creek – This spring fed creek is located in a remote area of the Panhandle. The creek begins near Vernon, Florida and has 8 access points. The stream winds its way through a cypress swamp, a hardwood pine forest. This is an ideal paddling environment for nature lovers who want see nature at its unspoiled finest.
Weeki Wachee State Park is a Do Not Miss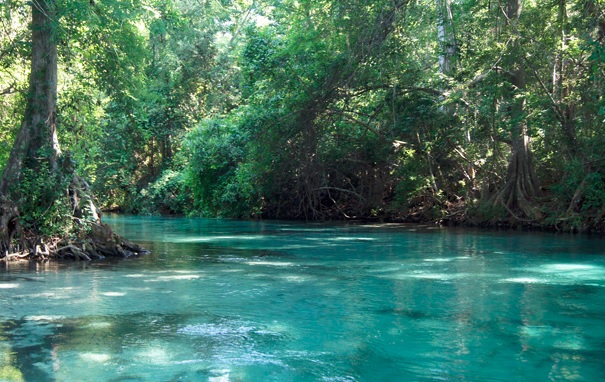 If you have never seen a Manatee in the wild, Weeki Wachee is the perfect place. Thereare plenty of rentals available if you don't have one. In some areas, officials have had to limit the number of visitors due to manatees being stressed by human contact. Manatees are very curious and have been known to approach paddle boarders so therefore it's best to observe them from a distance.
Florida having access to the Atlantic Ocean, Gulf of Mexico, countless rivers, springs, lakes, and wetlands is one of the best states in which paddle board. If you don't yet have a paddle board you can see the types and how to choose one here.