Orlando is well-known for its myriad of amusement parks, sights and much more. There is more than enough to fill up several months' worth of vacation time for Orlando tourists. With costs for admission, food and souvenirs, visiting these attractions can be costly. Fortunately, Orlando tourists who become VIP members can save a bundle by taking advantage of Orlando attraction packages. These deals allow VIPs to attend amusement parks in Orlando at special discount rates. Here are a few amusements that are available under these value-saving packages.
Universal Orlando Resort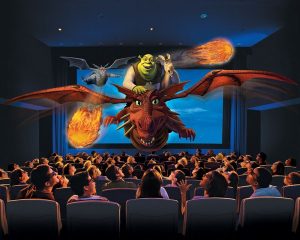 With a VIP combo deal, guests can have a blast at either Universal Studios or Islands of Adventure. Universal Studios is a real television and film production operation that gives visitors a behind-the-scenes experience with movies and TV shows. In multidimensional rides like Transformers: The Ride 3-D and Shrek 4-D, visitors get the thrilling experience of living in the worlds of these amazing movies through realistic special effects. Shows like Universal Orlando's Horror Make-Up Show enlighten guests on the complex process of creating the ghastly make-up and special effects in horror movies.
Universal's Islands of Adventure gives visitors escapes to worlds of animation, action and more. Thrill seekers can get a rush with roller coasters like The Incredible Hulk Coaster. There are also water rides like Jurassic Park River Adventure, which takes riders through a dinosaur jungle on a river raft. With VIP status, Orlando tourists can save over 10% on combo tickets to one of these parks. These combo deals include a $25 restaurant gift card. VIP Adults pay $102 and the rate for children is $99.
Epcot Center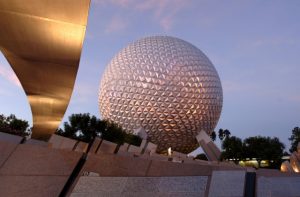 Disney's Epcot Center is the perfect attraction for visitors with a love for technology and cultural diversity. There are two Epcot divisions for guests to explore: Future World and World Showcase. Future World showcases displays of technological trends. World Showcase features cultural attractions from 11 countries. At Future World's Innoventions, families can explore science exhibits and interactive installations like Colortopia Presented by Glidden.
Visitors can take a trip to England in World Showcases' Meet Mary Poppins in the United Kingdom. At this attraction, Epcot goers walk through realistic gardens and streets of Britain while meeting the enchanting nanny Mary. Visitors can experience even more international culture by dining in any of the several restaurants at Epcot. These restaurants offer cuisines from Mexico, Italy, Japan and more. Enjoy more than 10% savings to Epcot, Animal Kingdom or Disney's Hollywood Studios in Orlando VIP membership. The Orlando attraction packages offering these value-saving rates include $25 restaurant gift cards.
Magic Kingdom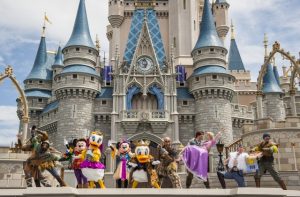 Orlando tourists young and old will be taken away by the magical wonder of Disney's Magic Kingdom. Families can enjoy a great variety of rides and shows at this park. Adults and children can fly through Tomorrowland on a spaceship in the Astro Orbiter. Visitors can also live their own fairytale fantasy by visiting Cinderella's Castle. They can walk throughout the castle and take in its majestic architecture, and artwork, including handcrafted mosaic murals.
The Magic Kingdom does not disappoint with its eclectic range of entertainment. The Dapper Dans barbershop quartet entertains guests with sweet harmonies and tap dancing. Visitors will also get lost in the spectacle of the Disney Festival of Fantasy Parade. This parade features music and dancing while celebrating memorable Fantasyland stories like Cinderella, Peter Pan and Maleficent. Save 10% on several Magic Kingdom combo deals in Disney discounts in the VIP membership. You will also save on dining with the included $25 restaurant gift cards.
Animal Kingdom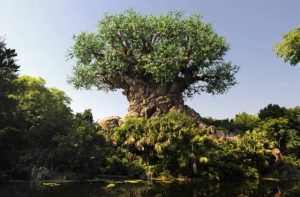 For great exploration of animals from all over the world, Orlando visitors will love Disney's Animal Kingdom. Animal Kingdom exhibits over 2,000 animals from 300 species and offers diverse entertainment. The animal exhibits feature exotic creatures like lions, rhinos, tamarins and migratory birds. Guests can also enjoy exciting attractions like the Wildlife Express Train, which takes visitors on a trip from Harambe, Africa to Rafiki's Planet Watch. At Rafiki's Planet Watch, visitors can meet the beloved Lion King character Rafiki.
Animal Kingdom really stands out from other animal parks with its fantastic entertainment that includes fireworks, music and shows. Evening events like Discovery Island Carnivale feature dancing and music in a festive street party. Guests can also catch the amazing Tree of Life Awakenings attraction at night. This captivating showcase features a color animation light display of the Tree of Life. Become a VIP to take advantage of packages that include admission to Universal Studios plus admission to one of three Disney parks. The three Disney park options in this package are Animal Kingdom, Epcot and Disney's Hollywood Studios. These Orlando attraction packages also come with $25 restaurant gift cards.
Sign Up For Your Orlando Attraction Packages Today!
These Orlando attraction packages are too valuable to pass up. With these deals, you can double your fun by enjoying more than one amusement park at rates that are impressively lower than regular prices. Take advantage of these packages before it's too late by getting a Florida savings card today!