Looking for live entertainment and fun? In the mood to dance to the latest songs or relax to soothing sounds? Or maybe you want to get in on the action and serenade a crowd yourself. South Florida has a diverse range of venues that cater to all music tastes. If you're into Rock, Southern cuisine, karaoke, or partying in posh lounges, check out these 5 spots that offer great music and more:
The Funky Biscuit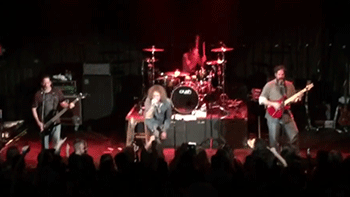 Located right off of Federal Highway in Boca Raton's trendy Mizner Park area, the Funky Biscuit is the place to go for soulful jazz, rock, blues and rich Southern eating. A variety of acts perform at the Funky Biscuit, like the classic rock group Dream Crystal Visions of Fleetwood Mac, bluegrass family band The Travelin' McCourys, popular instrumental group Electric Kif, and American Idol winner Taylor Hicks. The Funky Biscuit hosts a mix of ticketed and free events, with some of them open to minors accompanied by parents or guardians. Just as entertaining as the music is the full dinner menu of Southern and musically-themed dishes, like the Rockin' Shrimp Blast, Sonata Caesar Salad, and Bayou Gumbo. Of course, the menu also features Funky Biscuits, which are cheesy buttermilk biscuits that come with gravy. You can visit the Funky Biscuit Monday through Saturday and on occasional Sundays from 5 pm to 2 am.
Lafayette's Restaurant and Bar
If you're closer to the West Palm Beach area, you can also find Louisiana-style Southern cuisine at Lafayette's in CityPlace. Right in the middle of CityPlace's upscale dining and shopping, Lafayette's Restaurant and Bar stands out as a charming, laid-back place for lively music, dancing, and amazing food. At Lafayette's, you can listen to anything from Country and Americana to Blues and Bossa Nova from artists like Rachelle Coba and Ben Mejia. Live piano and acoustical guitar music are also played every night during dinner and more. Though Southern-based, Lafayette's menu features an assorted mix of appetizers, main dishes, and desserts. Among the tempting menu features are Cajun chicken spring rolls, blackened mahi mahi, filet mignon, and beignets. Lafayette's also boasts a delectable Sunday brunch menu with specialties like banana bread French toast and smoked salmon benedict. You can visit Lafayette's Monday through Saturday and for brunch on Sundays.
American Rock Bar & Grill
There's much more beyond the name at American Rock Bar & Grill in Deerfield Beach's Cove Shopping Center. In addition to live music by rock groups like Dead Cinema and the Mason Pace Band, American Rock Bar & Grill also offers a great variety of entertainment and fun throughout the week. Comedy acts such as Danny Braff and Carl Guerra also perform, and on every last Sunday of the month, patrons can attend a live In the Round Nashville-style concert. Brazilian Samba music is played every Sunday at 10 pm, and Jazz Night is hosted every Monday. For guests who want to be the entertainment, karaoke nights are on Wednesdays, and for card players, Blackjack and Poker nights are every Tuesday from 7:30 to 11:30 pm. Hearty only begins to describe the menu at American Rock Bar & Grill. Premium Angus Steak Burgers are the centerpiece of the menu, along with other savory eats like salmon, New York strip steak, and calzone wraps, many of which are offered in weekly specials under $10. American Rock Bar & Grill opens at 4 pm 7 days a week.
Rockn' Angels
For food and fun on a budget, Rockn' Angels Restaurant in Boca Raton is the top choice for everyone. With an event every day of the week, there's never a dull moment at Rockn' Angels. You can listen to live music like rock and much more on Tuesdays and Sundays, sing karaoke on Wednesdays and Saturdays, and play beerpong on Mondays and Thursdays. Rockn' Angels offers a full liquor bar with a wide range of domestic, craft, and import beers, and the food menu offers a blend of classic and Mexican meals like burgers, chicken wraps, wings, and quesadillas that are all under $20. If that isn't enough bang for your buck, patrons can take advantage of daily food specials like 39 cent wings and $2 beers and drinks on Mondays, $1 tacos on Tuesdays, all day happy hour on Sundays, and much more.
Blue Martini Lounge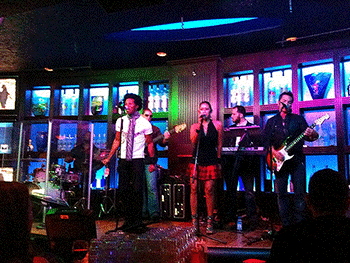 For fun with an upscale vibe, guests can eat, drink, and dance at any of Blue Martini Lounge's 4 South Florida locations: Boca Raton, Fort Lauderdale, Miami-Kendall, and Miami-Brickell. Blue Martini Lounge always has a full calendar of live music events from acts like the party band Pangea, Frontline, and Hire Ground. Also on its weekly calendar are specially-themed nights like Hospitality Blue Mondays, when industry professionals enjoy discounts on beverages and menu items, half price drinks for ladies on Ladies Night Out Wednesdays, and Noches Azul, which is Latin Ladies Night every Thursday. Patrons who enjoy fine dining will not be disappointed by the menu of gourmet dishes offered at Blue Martini Lounge. There's a little bit of everything in terms of variety, like baked brie, Caprese salad, Maine lobster salad, and Thai chicken. Blue Martini Lounge also features an impressive array of specialty martinis. Some include the Blue, Spiked Peach, Creamsicle, Strawberry Basil, and White Sangria Martinis. Blue Martini Lounge is open 7 days a week and is available for private events.
Experience Them For Yourself
These 5 live music venues are just an eclectic taste of what South Florida has to offer. Try visiting one each day of the week, or treat yourself to a music break over weekend by hanging out at one of these hot spots.  For those of you  who are looking for all types concert tickets throughout Florida we have that too!