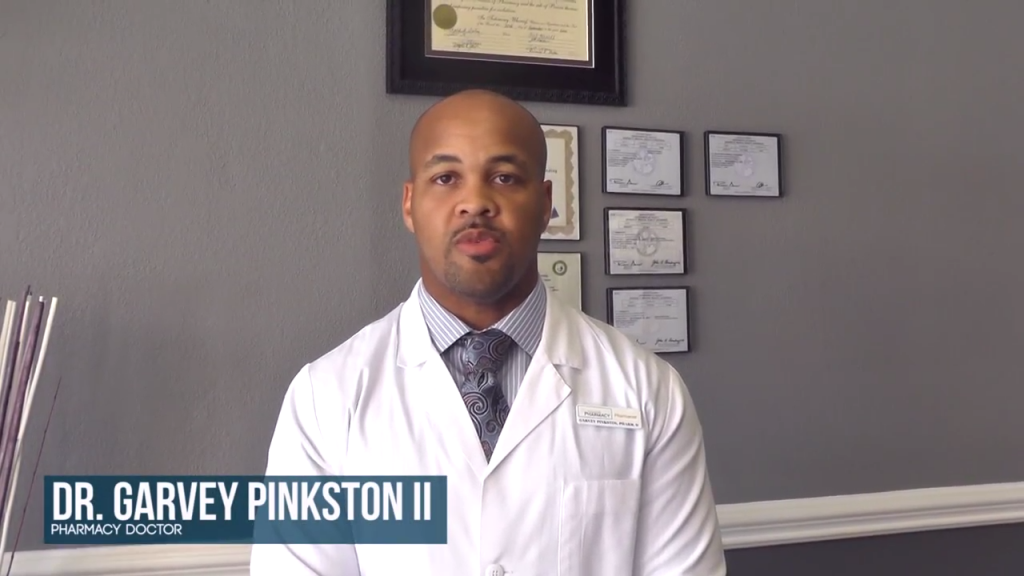 It all started in Ocala Florida with Pinkston Drugs during the civil rights era. Opening a Drug Store as an African-American in the civil rights era was simply unheard of and incredibly unique in those times. The Pinkston Drugs legacy lives on through the life of Dr. Garvey R. Pinkston II. A proud Florida Agricultural & Mechanical University graduate, Dr. Pinkston's pharmacy is deeply rooted in family legacy. It was no mistake that Dr. Pinkston's dream was to open his own pharmacy termed Southern Hills Pharmacy.
When interviewed about sustaining the legacy of healthcare excellence in his family Pinkston stated, "The legacy had an outstanding impact on me and my passion of establishing a pharmacy that can be traced back to Pinkston Drugs in my hometown of Ocala Florida. I am proud that my grandfather and great uncle owned Pinkston Drugs that was located prominently on one of the busiest streets in Ocala Florida.
Dr. Pinkston's Southern Hills Pharmacy was recently highlighted in numerous publications and was featured on the Entrepreneur Podcast Network. "It's great to have that honor, we are devoted to servicing the community," said Pinkston regarding being named the Best in Florida. "There's a typical disparity that we noticed amongst all of our practice sites. We discovered that we didn't have an excellent opportunity to interact with customers and give the customers the type of care that some of their situations may have needed or deserved. So we established Southern Hills Pharmacy so we can set up daily interpersonal relationships with customers."
Dr. Pinkston's family motto is "There is no such thing as strangers, just friends we haven't met yet." Southern Hills Pharmacy delivers on that motto with gleaming customer testimonials. Pinkston's loyal customers had this to say about Southern Hills Pharmacy:
"Went there and was pleasantly surprised by the stores overall look because it's really nice. I was greeted by Dr. Pinkston and his staff as soon as I walked in. It was extremely hard for me to get the medication I needed for myself and my child and they were able to fill my subscription!!!!! This is the only pharmacy I go to. They remember our conversations and always make me feel like they care. They are an Extremely Professional Staff!" Kevin Robinson
"Great alternative to those mega pharmacies. No waiting in long lines, no waiting for your meds- same moment service and the pharmacists there are so knowledgeable and efficient. Best customer service I've received at a pharmacy and I haven't looked back since making southern hills my primary pharmacy." Jamelia Hudson
"The staff is a pleasure to deal with. They're always responsive to your medication concerns and questions. I've recommended Southern Hills to my family and friends even those not in plantation because they have delivery service too!" Adam Wilson
Southen Hills Pharmacy recently announced a partnership with Blue32 Jax to provide recovery solutions to seniors in Plantation Florida.Congratulations Dr. Pinkston and Southern Hills Pharmacy, continue the legacy of family-run customer oriented pharmacies serving the community.
To learn more about Southern Hills Pharmacy visit 1739 N University Dr, Plantation, FL 33322 or call (954) 947-1633.