Tampa is best known for its gorgeous beaches and Busch Gardens theme park, but it has much more to offer. Visitors in Tampa will be impressed with the range of activities available. There's everything from outdoor recreational diversions to educational and boating activities. As a VIP member, you can get outstanding ticket rates on Tampa attractions. Here are just a few Tampa attractions that are too great to pass up!
Museum of Science and Industry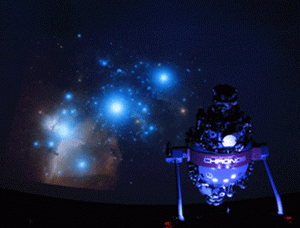 For engaging fun and education for the family, Tampa visitors should spend a day at the Museum of Science and Industry. With over 450 interactive exhibits on space, technology, gaming and more, boredom will be non-existent for visitors. At the Driverless Vehicle exhibit, visitors can ride in self-driving cars and fly drones. Guests can also take a trip to space and see breathtaking stars at the Saunders Planetarium. For kids with creative minds, there's the Imagination Playground where they can explore and engineer things like robots and cities. The museum also treats visitors to outdoor adventures with its BioWorks Butterfly Garden exhibit and Sky Trail Ropes Course and Zip Line.
Speedboat Adventures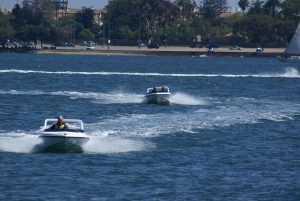 Visitors looking for fun and sightseeing on water instead of land will love Speed Boat Adventures. Located in Saint Petersburg, Speed Boat Adventures takes guests on a boat adventure tour with a unique twist. Professionally trained guides take guests on a narrated 15-mile tour of St. Petersburg's stunning waterways and Tampa Bay, with guests driving their own F13 mini speed boats. On this tour, visitors will take in the best views of Tampa Bay and see landmarks like national wildlife refuges and the historic Fort De Soto Park. Visitors may also catch glimpses of dolphins, manatees, and sea birds. What makes this tour great is that no boating experience is necessary for visitors. The tour includes information on boating basics and rules, tour hand signals, and instruction covering. Guests also receive life jackets for the tour, equipping them with safety as they become their own captains on this adventurous tour!
Tampa's Lowry Park Zoo

Lowry Park Zoo is the perfect place to visit for a mix of animal exploration and recreation. At this zoo, visitors can see a vast range of animals of the sky, land, and water from all over the world. There's everything from African penguins and Florida panthers to green tree pythons and Great Indian hornbills. This zoo also offers tons of interactive activities, such as touching and feeding stingrays, walking with wallabies, and petting farm animals. Guests can also enjoy exciting rides like the Jungle Carousel, the African guided safari and the Tasmanian Tiger rollercoaster. After working up an appetite from all the amazing activities, visitors can dine at any of the seven dining venues at the zoo. Guests can enjoy delicious classic fare like burgers and pizzas, as well as tacos from a "build your own tacos" bar. Visitors can also satisfy their sweet tooth with desserts like cake pops and hand-dipped ice cream from the zoo's Sweet Shoppe.
TreeUmph! Adventure Course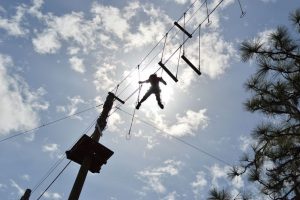 Tampa visitors who are up for a challenging outdoor workout will meet their match at TreeUmph! Adventure Course. Located in East Bradenton, this adventure course is in a tropically scenic park larger than 10 football fields. There are five dynamic obstacle courses with different difficulty and age range levels, along with a zip line course and a children's adventure course. These courses take visitors on adventures that really push them to the limit, demanding endurance and tenacity. They test adventurers with feats like swinging logs, suspended wall climbing and vine swinging. The TreeUmph! Adventure courses are for adults and children ages seven and up. It's a great outing choice for families, friends, and work groups.
Sign Up and Save Now on Tampa Attractions!
As fantastic as these attractions are, there is even more great stuff to see in Tampa. As a VIP member, you and your family can enjoy places like these at value prices. Take advantage by signing up and purchasing the Tampa Trio deal. With this deal, you can save 30% on three Tampa attractions. Adult tickets with gate prices of $74.85 are only $52.00 for VIP members. You can also get the VIP rate of $41.00 for Child tickets instead of the gate price of $58.85. Incredible savings like this don't last long, so become a VIP member today!