The Sunshine State is one of the places in the U.S. that motorcycle riding can be nearly a year round activity.  Only the rainiest months will deter the avid rider, and with proper riding gear even Northern Florida can be explored by bike in the winter months of the year.
Here we take a look at the top 3 biggest biker events that draw riders and enthusiasts from all over Florida – and from all over the world each year.   
Daytona Bike Week Rally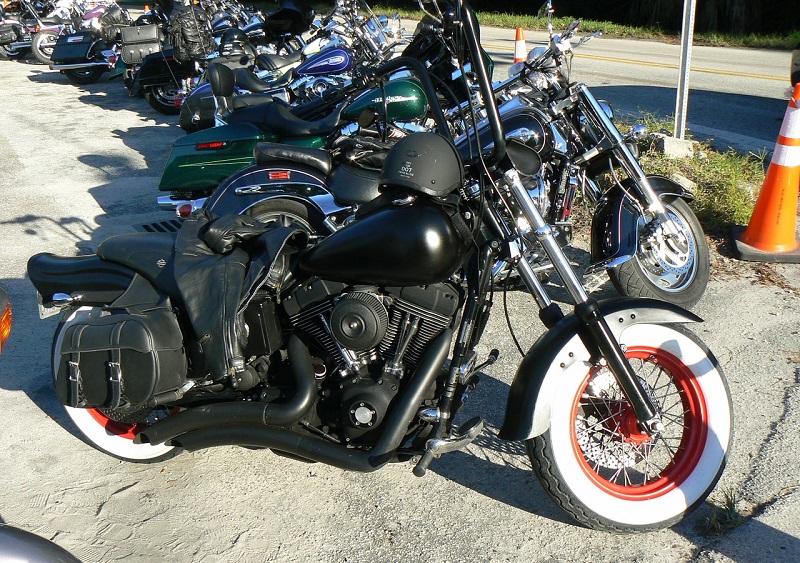 Topping our list of course is the Daytona Bike Week Rally. This amazing bike rally is known all over for its long standing history, major events, and huge crowd. Over 500,000 and sometimes many more bike enthusiasts arrive in the Daytona area for a week full of fun, food and frolicking.
Every year there is an official "Daytona Bike" given away, and for a $50 ticket you can win a Harley Davidson custom Ultra Class. They do limit the amount of tickets they sell, so if this is something you are interested in, it is a good idea to get on this as early as possible.
Another big draw to this event is the beach. With its hard packed sand, vehicles are allowed on the beach. There's nothing like sporting your hot rod along the sunny Atlantic shoreline.
At Daytona you will see bikes from all over the world, a ton of motorcycle shows, There are concerts, fashion shows, free Bar-B-Ques and a ton of things to plan for.
It is without a doubt a seriously major event. And it isn't a bad idea to bring your winter motorcycle gear just in case the weather tends to lean to the cool side.
There are so many thing to do in this area or within a close driving distance, even if you wanted to wander a little off from this rally for a short while, you will always find something to do. Daytona Bike Week is this areas major event, you just must go.
Biketoberfest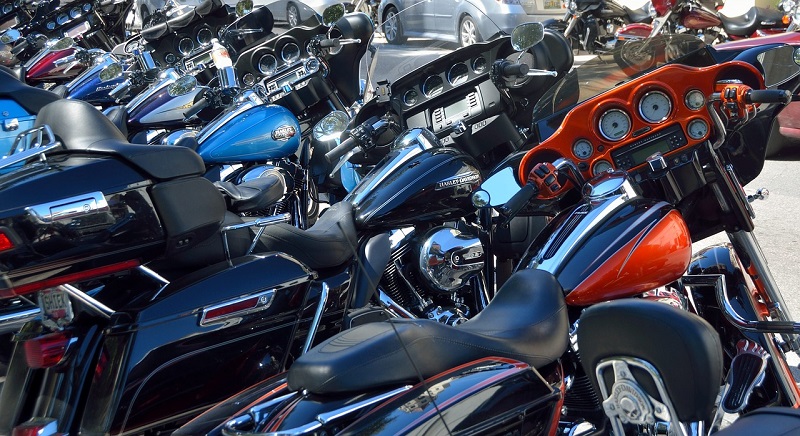 Drawing more than 100,000 motorcycle fans each year for the past 25 years, is Biketoberfest. Also held in Daytona Beach, the fall weather in this busy spot is a nice time to get on your bikes, and put your knees to the breeze.
With many major sponsors, tons of vendors, plenty of fantastic food choices and consumer goods, Biketoberfest is definitely a destination you want to seek out.
There are exciting motorcycle racing events, as well as live shows from some top musical acts too. If you want to plan to start your trip a little ahead of this event to catch the Blues Festival and get your accommodations all set up that wouldn't be a bad idea either.
Florida Motorcycle Expo and Bike Builder Invitational
For a great time on Florida's West Coast, head over to the city of Clearwater for the Florida Motorcycle Expo and Bike Builder Invitational. You will want to plan well, as there are many events including live bands all weekend, bikini contests and cash giveaways every hour.
Tons of great food and of course you have the beauty of the panhandles geography and history as well. There is a $20,000.00 Bike Builder Invitational, tons of vendors and food to choose from and even a Ride In Bike Show.
This rally is one that will not disappoint.There are lots of things to do in the areas outside of here as well. You can guarantee yourself a great vacation on the West Coast of Florida with this expo and the fantastic area in which it's held.
Note: Florida has no mandatory helmet laws. But if you're interested in the latest technology and comfort in helmets check out OutsidePursuits.