The Tampa, St Petersburg and Clearwater area a popular tourist destination, mainly for the beaches but there is so much more to explore than just the beaches. Here are my 5 favorite things to do in the Tampa area:
Tampa Theater:
The Tampa Theater is one of the oldest theaters in the US built in 1926, it offers an experience unlike any other. Sit in the balcony section for the best view and audio. Go early so you can see the organist come up from under the stage and play before the movie starts. There is no other theater like this one. If you like a mixed drinks, go next door to the Hub, they offer the strongest drink you will ever get for a bargain price. The atmosphere alone is worth visiting, even if you don't drink.
Big Cat Rescue:
Not quite a zoo, the Big Cat Rescue offers an up close and personal experience with Tigers, Leopards and all types of cats. Like the name implies, they take in big cats from all over the world where people cannot have them or they were found to be owned illegally. Reserve in advance for a private behind the scenes tour, if you like big cats it is worth it!
Dali Museum: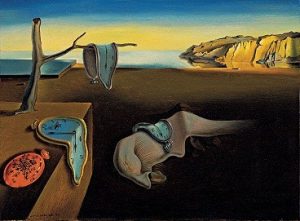 Salvadore Dali was one of the better known surrealist painters of the early 20th He was best known for his painting of the melting clocks called "The Persistence of Memory". The Dali Museum was recently moved to a new home and greatly expanded making it the preeminent art museum in the Tampa Bay area.
Be sure to allow for a half day of exploring all of his art then take a short walk to Beach Drive, St Petersburg's answer to Miami's famous Beach Drive. Not quite as eclectic as Miami, it has a charm of its own.
Ybor City:
Tampa's Ybor City was founded in the 1880's and born out of the Cuban cigar trade. It reached its heyday in the roaring 20's, giving Tampa the nickname "Cigar City", however the great depression reduced it to a shadow of its former self. Today there are still a few cigar shops that roll cigars and it has a lively restaurant and bar scene on Friday and Saturday night. If you go be sure to check out the Columbia Restaurant, it's the oldest restaurant in Tampa and makes some of the best Cuban food you will ever have.
Pub Tour:
Tampa was one of the birth places for the "Craft Brew" trend in recent years. The Tampa Bay area has been rated on the Top 5 Craft Brewery cities in the nation. There are several brew tours that run 7 days a week and will take you around to some of the better known breweries where you can sample their beers.