The Florida.com VIP Club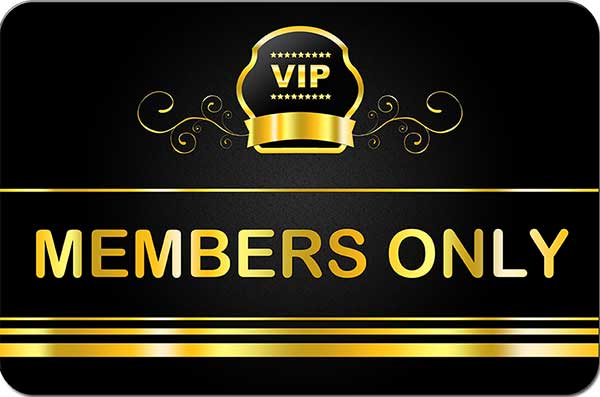 Let's start with the real scoop. Yes… a Florida.com Vip will save you money. And if you can take our word on it, then simply head over to your inbox, if you are registered, and read your mail for a HUGE DEAL and all the details.
However for those who want to know what this is, read on…
For all us skeptics we have probably seen it before. "Exclusive VIP membership will give you special privileges." Sounds enticing! Private club. Members only. But wait! If you are like me I say yeah, yeah, blah, blah, blah. Maybe it will. Maybe it won't. Is it worth it? Will I use it?
So when we went out looking for something special Florida.com can offer our community, our team asked those questions.
Bottom line if you are like my family, nowadays
we are very creative and careful where to spend.
So therefore we had to offer you something that is creative and unique because we know you are careful.
Save Time and Stop Searching for Deals
Years ago my father told me about Costco. He said Costco may not be the cheapest on everything, but you will usually get the best price 99% of the time and for sure top quality. You will also not have to waste time shopping and shopping.
This is what drove us to find the correct partner to provide a VIP area on Florida.com to give unbeatable deals to our community. Deals that they can not find anywhere else.
Here is the true story how we can save you money. I have a friend Bill who for years has been in the internet business. He sold his first hotel reservation site to the big guys, and he was no small company! Bill and I worked together many times, so I ask what are you doing lately. He is with a company that only deals with large corporations to give their employees corporate rates on lots of things to do.
Not Just Hotels Deals!
If all good old Bill had to offer was hotels, my interest would have been there, but not so hot. He had a lot more. Vegas and Broadway shows. Attraction tickets all over the world. Skiing. Hotel deals. Car rentals. Florida resident bigger discounts than normal. Movie tickets. And much more.
VIP will save you $$ on a whole lot of FUN!

And not just in Florida!
Broadway, Vegas, Ski Resorts, Hotels and more.

It is really true I still thought? Being the shopper I am, I was skeptical that these rates would be better than I can find elsewhere. So I Binged and Googled a bunch of the stuff I saw. In general everything Bill had to offer was a better deal than almost anywhere else online. On most I saved a lot, on others I saved a bit less.
In general the bottom line — I saved money. I saved time.
Could I have shopped and shopped and maybe find better? Perhaps. Would it be worth my time? Absolutely not.
 This is not even counting the HUGE selection of specials you will have a hard time finding anywhere else.
VIP will do this for you and more.
Give you access to corporate rates only available to large companies.
Give you access to a whole lot of entertainment for less money and unique choices.
Give you access to insider hotel rates.
And real things  like this…
Updated weekly deals like these…
Real Samples of Offers
Blue Man Group – Save over 40%
La Nouba ™ by Cirque du Soleil (FL) – Save up to 15%!
AMC Theatres® Movie Tickets – Save over 30% on E-Tickets!
Cirque du Soleil – Save over $55 on Tickets!
NYC Explorer Pass| Save up to 55% on 55+ Attractions!
Be Part of The Florida.com Vip Club
So what are you waiting for? There is more information in your inbox after you register.
If you have not created a user name at Florida.com, go right now. That is free. Then check your inbox for a New User Special and unbeatable way to save money and have fun. And we offer a 30 day money back guarantee if you don't think you will save consistently!