The Gasparilla Pirate Festival is a unique Tampa tradition. It takes place annually on the third Saturday in January and includes over a month's worth of pirate-themed activities. It's best known for the Gasparilla Parade.
This local festival is named after Jose Gaspar, a mythical Spanish pirate. The festivities begin with an "invasion" of Tampa Bay by Ye Mystic Krewe of Gasparilla and a flotilla of smaller boats, where the Gasparilla confronts the mayor of Tampa and demands the key to the city.
The parade is a vibrant procession of floats, marching bands, and marauders dressed as pirates and wenches. Observers stand anxiously on each side, vying for colorful strands of beads, which are thrown into the crowds.
As a Tampa native who has watched the Gasparilla parade on many occasions, I'd like to share some insider tips with anyone who is considering checking it out.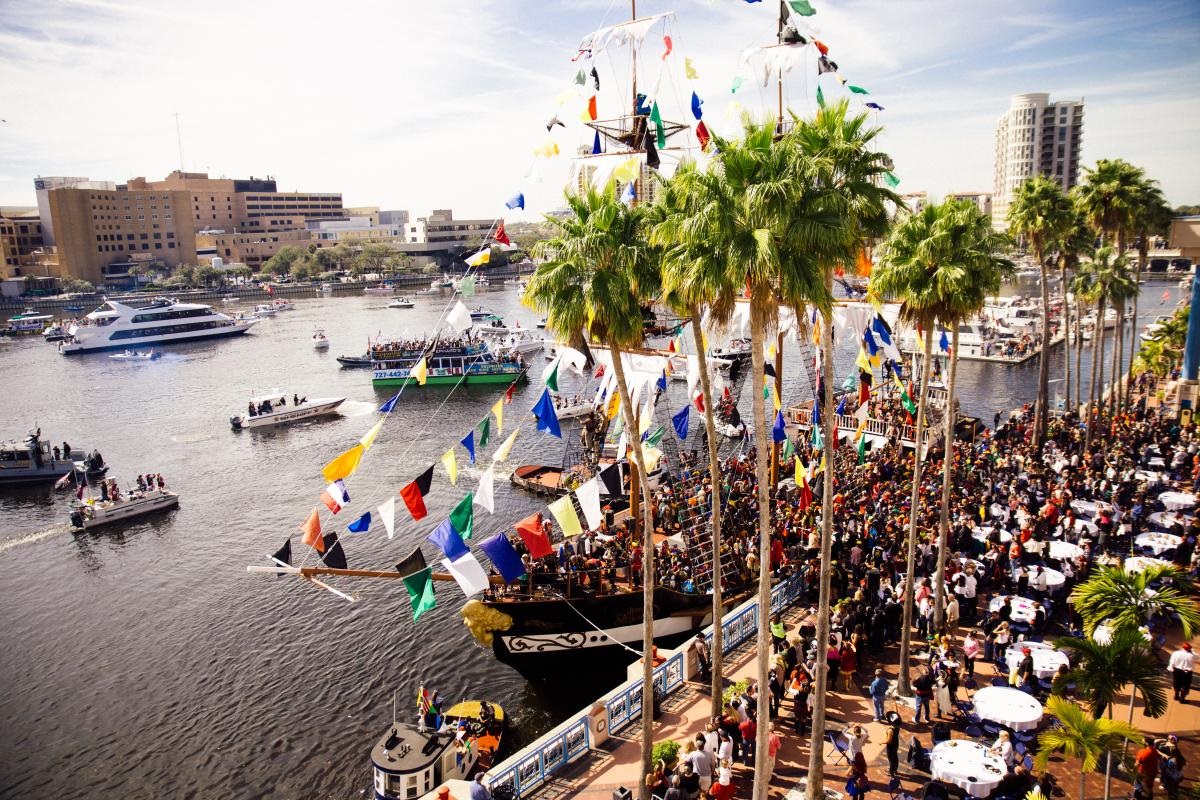 Pirate Invasion in Tampa, Photo Courtesy of https://www.visittampabay.com
Where to Watch
The majority of the parade takes place on Bayshore Boulevard and the bulk of excited onlookers tend to crowd onto this strip.
Unless you like being cramped in small spaces with hordes of people, I recommend you enjoy the parade from downtown Tampa where there's less rowdiness and you'll actually find a place to stand (or sit if you bring a folding chair). Parking is more accessible and less expensive here too.
My favorite place to enjoy the Parade is on Ashley Drive, right at the point where the parade comes over the bridge from Bayshore and turns into downtown.
Where to Park
If you decide to watch the parade on the Bayshore side, it's worth knowing ahead of time that the fee to park is astronomical. With a little exploring you can find parking on the street in the adjacent neighborhoods but this will involve walking a good 6-8 blocks (if you're lucky).
The best parking is in downtown because there are several city parking garages to choose from where you are charged an hourly rate and you won't have to walk more than 3-4 blocks, if that.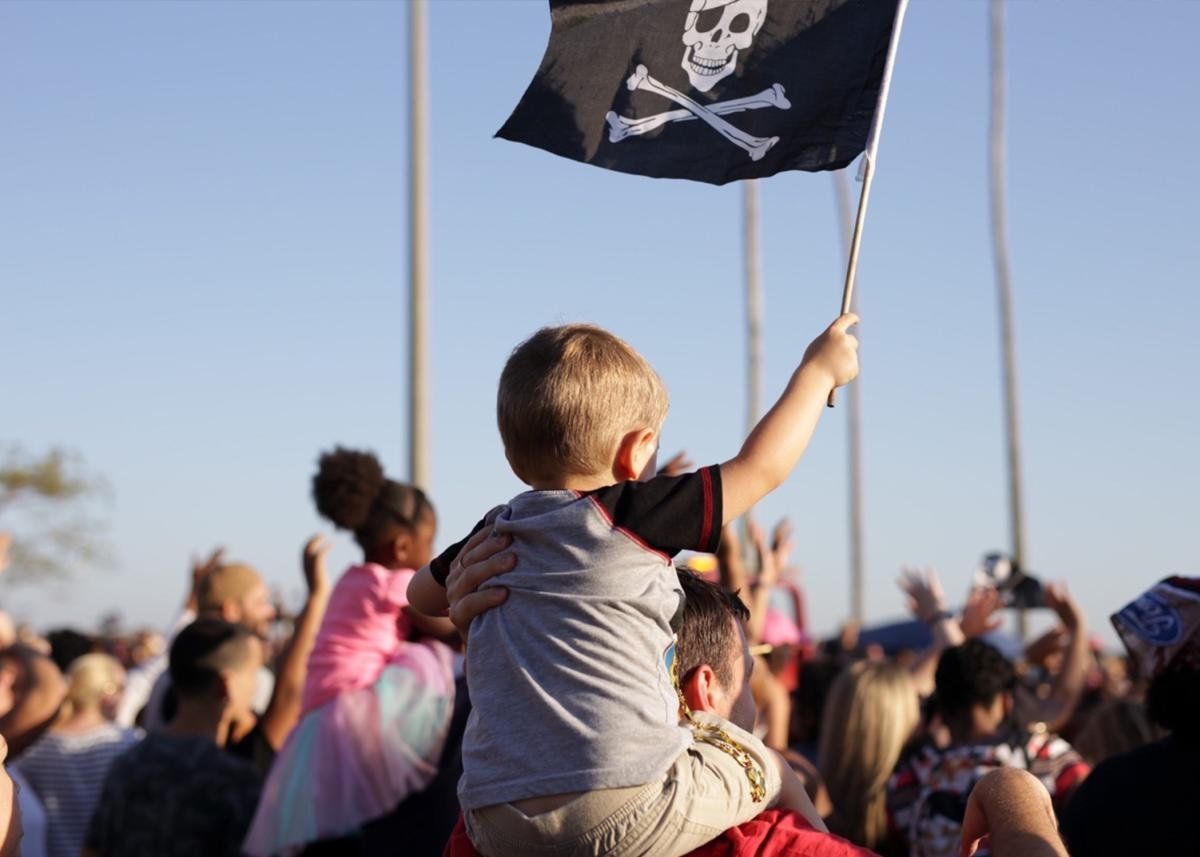 Photo Courtesy of https://www.visittampabay.com
What to Bring
If you're into catching beads it's a good idea to come up with a creative sign or something that will catch the pirates' attention.  Essentials for the parade include a windbreaker or jacket, as the parade route can get quite breezy (it's right along the Hillsborough river and Tampa Bay), comfortable shoes, and water to keep hydrated.
It's wise to check out the weather beforehand.  An umbrella may come in handy.  Don't forget sunblock. The Florida winter sun can still burn!
I highly recommend bringing folding chairs because the parade lasts a good while.  If you're looking to save pennies, make sure to bring some snacks.  You will find vendors everywhere but the food and drink can be pricey, and the the lines are sometimes long. You might want to consider a small grill or stove, if you do that make sure you get there hours ahead of time to find a suitable spot!
A rolling cooler to tote your own drinks is a wise option. Open containers (adult beverages) are permitted.
Those visitors with children may wonder if Gasparilla is appropriate for whole family.  There is a parade for the kids which takes place on a separate weekend, but I've taken my daughter to the main parade on Ashley and have never had a problem.
Downtown Tampa has some great restaurants and bars downtown where you might consider popping in, either before or after the parade.
Here are a few I would recommend that are within walking distance:
Hattricks Tavern is an Irish pub/sports bar that's a couple of blocks from Ashley Drive.  They service typical bar food. 102 S. Franklin Street.
Anise Global Gastrobar, situated by Curtis Hixon Park, is a cafe with hand-crafted cocktails and small plates of international fusion-type cuisine. 777 N. Ashley Drive.
Holy Hog is also close by. This joint serves real southern barbeque. 302 E Kennedy Blvd.
Whether you plan a trip to Tampa to participate in the revelry of Gasparilla, or if your trip simply coincides with the the parade and its activities, a little preparation will guarantee you a great time!